Their headline doesn't even name the perpetrators…..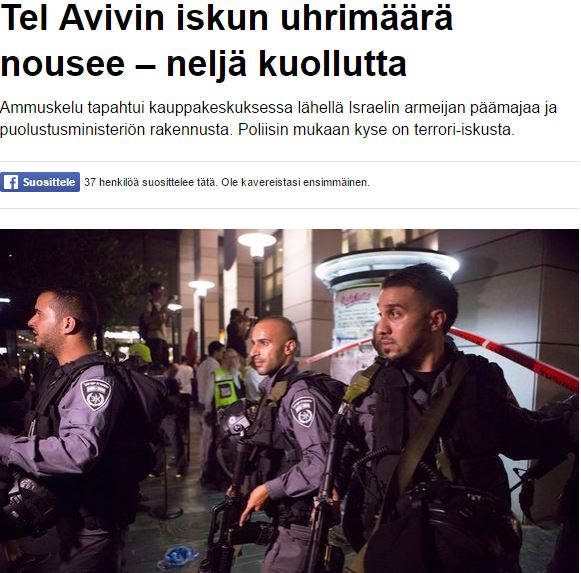 Who cares where it took place (near government buildings), the people attacked were inside a shopping mall. They refer to it as a "shooting incident".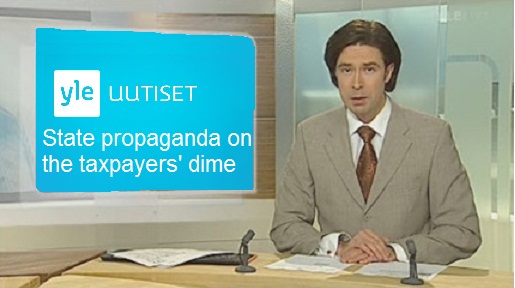 A TT translation:
Number of victims in Tel Aviv attack rises – four dead
The shooting happened in the mall near the headquarters of the Israeli army and the Defense Ministry building. According to police, this is a terrorist attack.
In Israel, four people have been killed and three seriously injured in a shooting incident, at the popular open-air shopping center in the center of Tel Aviv. 13 people received minor injuries, says the Israeli Haaretz .
According to Israeli police, it was a terrorist act, and the attack was made by two armed Palestinians from the West Bank. In the attack which occurred on Wednesday evening there were initially reported that three people died, but after midnight the number of deaths increased.
Israeli police spokesman told the news agency AP that according to preliminary data the attackers were at least two, and both were apprehended.
The police grabbed the second of the attackers and have taken him in for questioning, tells Haaretz. Another wounded by police gunfire  is hospitalized and in serious condition.
According to Haaretz, the attackers were masked as ultra-orthodox Jews. The men were according to Israeli police, members of the same family from the Yattan village near the city of Hebron.
Surrounding streets are closed and people are urged to stay away from the area.
The incident took place in the area of the Sarona Market shopping center, which is located with popular cafes and restaurants. The venue is also close to the headquarters of the Israeli army and the Defense Ministry building.
Israeli police said that it had no advance intelligence information on the threat of the attack. The number of attacks by Palestinians in Israel has decreased in recent months, but the situation is still very tense.
According to AFP's calculations, Israel has since October a series of attacks that killed 28 Israelis and 205 Palestinians. Individual Palestinians have attacked Israelis with knives or handguns or by driving a car into the crowd.
Most of the Palestinians dead in the clashes are according to Israeli authorities have been the attackers.
Israeli Prime Minister Benjamin Netanyahu  who has just returned from Moscow has directed the Ministry of Defence to discuss the situation with Defense Minister Avigdor Lieberman and their counterparts and other security authorities.