Calling a spade a spade is just that…..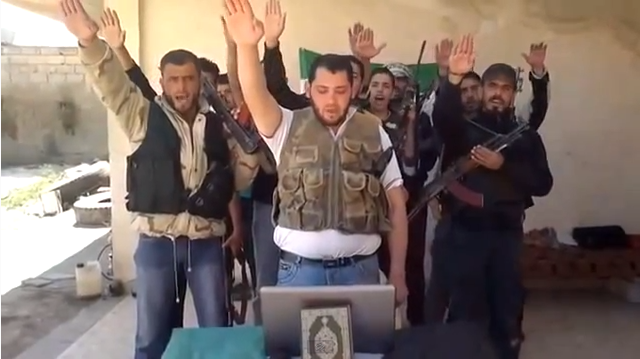 And then there are those who would like to soft peddle it, Fascism light…..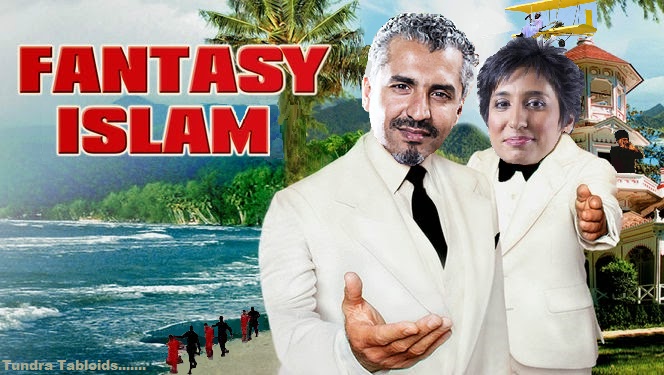 H/T: Andrew Bostom
Hungarian Prime Minister Viktor Orban during a press conference in Vienna, Austria, 25 September 2015. (Georg Hochmuth/EPA)

What he said: "Islam was never part of Europe. It's the rule book of another world."
Islam is Europe's 'new fascism,' and other things European politicians say about Muslims
In the United States, Donald Trump is taking aim at Islam, putting the faith front and center in a contentious presidential campaign. But across Europe, populist leaders are doing the same, pointing a finger of blame at Islam for threatening domestic cultures and security even as critics decry such statements as a serious threat to freedom of religion and minority rights.
[In the heart of Europe, anti-Islam politics are on the rise]
Here's what 10 conservative and far-right leaders have recently said about Islam:
Where: Germany.
Who: Alexander Gauland, deputy chairman of the Alternative for Germany party.
What he said: "Islam is not a religion like Catholic or Protestant Christianity, but a faith linked intellectually with a takeover of the state. Therefore, the Islamization of Germany is a danger."
Where: The Netherlands.
Who: Geert Wilders, founder and leader of the Party for Freedom.

Geert Wilders is seen prior to his trial, at Schiphol, Badhoevedorp, on March 18, 2016. (Remko de Waal /AFP/Getty)
What he said: "Recently thousands of Arab men sexually attacked, humiliated and raped hundreds of women. All women are fair game. I call the perpetrators 'testosterone bombs.' We have seen what they are capable of. It's sexual terrorism. A sexual jihad. And it is happening all over Europe."
Where: Czech Republic.
Who: Geert Wilders, deputy leader of the populist Usvit Party.
What he said: "We are threatened by the loss of our values and the introduction of the Koran. I don't want to see the Prague Castle being blown up by some Muslims."
Where: Slovakia.
Who: Prime Minister Robert Fico.

Slovakian Prime Minister Robert Fico, left, delivers a speech next to European Commission President Jean-Claude Juncker in Brussels on June 1, 2016.
(John Thys/AFP/Getty Images)
What he said: "Islam has no place in Slovakia."
Where: Austria.
Who: Former Freedom Party presidential candidate Norbert Hofer.

Norbert Hofer addresses a news conference in Vienna, Austria, May 24, 2016. (Heinz-Peter Bader/Reuters)
What he said: "We must stop this invasion of Muslims."
Where: Austria.
Who: Johann Gudenus, vice mayor of Vienna.

Johann Gudenus and Tajana Gudenus attend the The 61st Viennese Opera Ball at Waldorf Astoria Hotel on February 19, 2016, in New York City. (Brad Barket/Getty Images)
What he said: "The new fascism in Europe is Islamism."