Finland has (still is?) done the same as well…..
Elder of Ziyon:
US State Dept pays for anti-Israel incitement on Palestinian TV show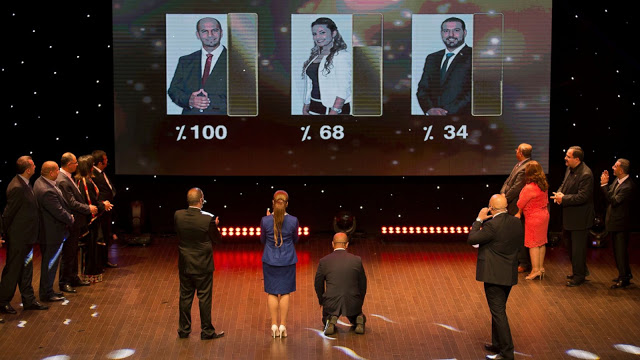 From the NYT:
 "Mr. President!" a woman called out to Waad Qannam at a rally last week in East Jerusalem. "We want you to represent us!" The crowd cheered passionately, even though Mr. Qannam was actually running for president on a reality television show.

In the United States, a reality television star is the presumptive Republican presidential nominee. For Palestinians, it's the other way around: A candidate chosen on a television show is the closest they have come to an elected leader in more than 10 years.

"This is just a show," acknowledged Mr. Qannam, one of three contestants who made it to Thursday night's finale of "The President." "But people are hungry for a leader."

The show, now in its second season, began with 24 contestants culled from more than 1,200 applicants who had to take a series of exams on Palestinian politics, international law, development and gender equality. Each week, contestants shadowed a Palestinian minister or business person, then told a panel of judges what they had learned and how they would improve on the job.

On Thursday night, the three finalists all had similar platforms: Boycott Israel. Designate East Jerusalem as the capital of Palestine. Bring about a reconciliation for the bitterly divided Palestinians between the West Bank and Gaza. (Six of the candidates in the round of 24 were from Gaza, though none made it to the final round.)

"The President" — broadcast on the Maan satellite network to large audiences in Gaza, the West Bank and elsewhere in the Arab world — was funded mostly by a State Department grant to Search for Common Ground, a nongovernmental group that focuses on conflict resolution.