To Putinophiles, stop your nonsense.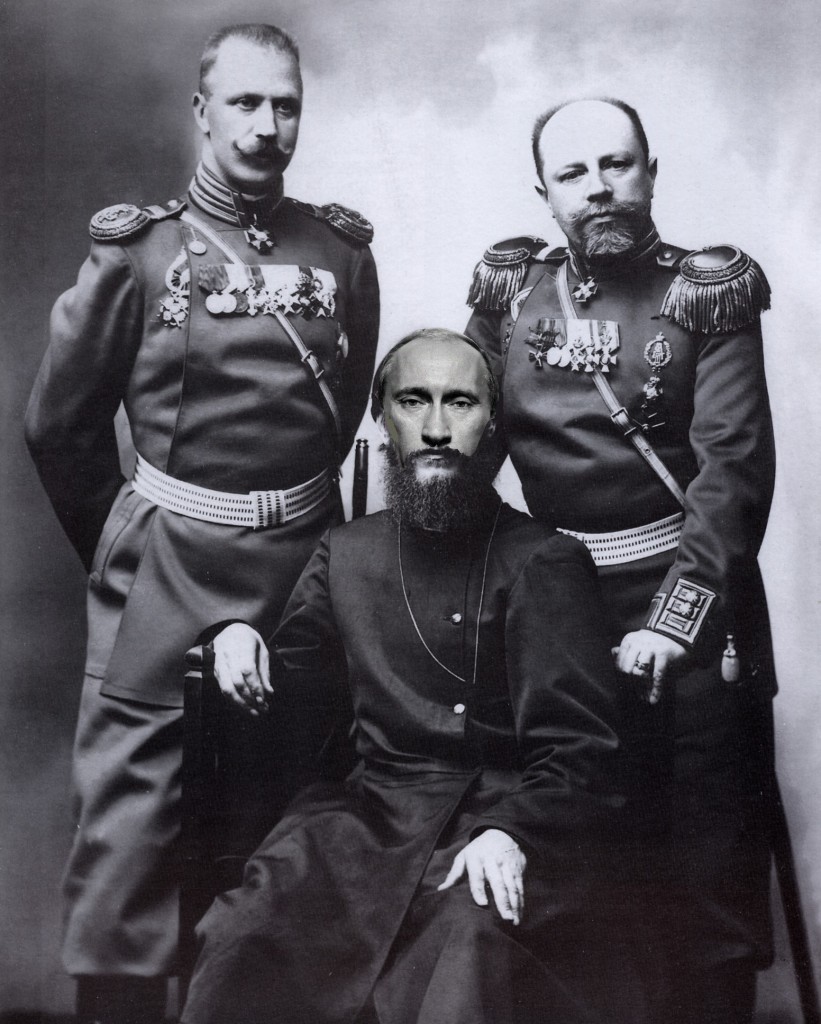 Orders to assassinate Alexander Litvinenko on the streets of London came directly from Putin's Kremlin, claims Gordon Brown 
Litvinenko was killed with radioactive material placed in his tea in 2006 
Brown expelled Russian diplomats over the killing while he was PM in 2007
He dealt with Vladimir Putin during his time as Labour Prime Minister 
Public inquiry has concluded the murder was 'probably' approved by Putin
In a new book, Brown claims the suspicion of the inquiry is correct 
Gordon Brown has claimed the murder of Alexander Litvinenko on the streets of London with radioactive polonium 210 was ordered 'from the top' in the Kremlin.
In a new book, the Labour prime minister reveals his view the assassination was carried out on the orders of Vladimir Putin.
Mr Brown dealt with Mr Putin while he was Prime Minister and British relations with Russia fell into a deep freeze after the killing as his government expelled four diplomats over the incident.
Alexander Litvinenko was killed in London in 2006 after Russian agents slipped radioactive Polonium 210 into his tea pot
A public inquiry held last year by Sir Robert Owen concluded that the killing of Litvinenko, by agents who slipped radioactive material into his teapot, was 'probably approved' by the Russian president.
The conclusions, published in January, renewed diplomatic tensions between Britain and Russia and David Cameron warned continued relations would be pursued with a 'very cold heart'.
In a new book, Britain: Leading Not Leaving, timed to coincide with the referendum, Mr Brown today revealed: 'We were clear that the assassination had been ordered from the top … and what was clear was that further assassinations on British soil were possible.
'Indeed, we believed that one new assassination was being planned.
Ex-PM Gordon Brown today claimed the orders to kill Litvinenko came 'from the top'. Mr Brown expelled Russian diplomats over the murder in 2007
'This led to the diplomatic stand-off that has characterised our relations with Russia ever since.'
Mr Brown's book includes in a wide study of Britain's post-war relationship with Europe and includes reflections on his embattled time in No 10.
Extracts revealed in The Guardian show Mr Putin remained firmly in charge in Russia despite the appointment of his deputy Dmitry Medvedev to avoid constitutional rules on term limits.
The former Labour leader writes: 'Putin left it in no doubt that he was in charge.
'I particularly remember the G8 meeting [in Japan] in 2008.
'After we thought we had secured a common G8 position on Zimbabwe, Russian president Medvedev's acquiescence was immediately overruled by prime minister Putin.'
In January, a bombshell inquiry laid the blame for the killing of Mr Litvinenko at President Putin's door.
Sir Robert Smith declared the president had 'probably' personally ordered the assassination, which involved two FSB spies slipping radioactive polonium 210 into a tea pot.
Following the report, Mr Cameron said: 'What happened was absolutely appalling and this report confirms what we've always believed, and what the last Labour government believed at the time of this dreadful murder, which is it was state sponsored action.'
He said Britain's actions in 2007 had continued, adding the relationship with Russia was 'tough'.
The premier added: 'We must now read the report in its entirety and take everything into account but be in no doubt, this shocking event was reacted to years ago when it happened and we are toughening our action again today.'