Of course it was, Islam dedicates much of it's pages inciting its followers to act against the non-believer.
Confusion at remand hearing: Police still believe gang rape was nationalistically motivated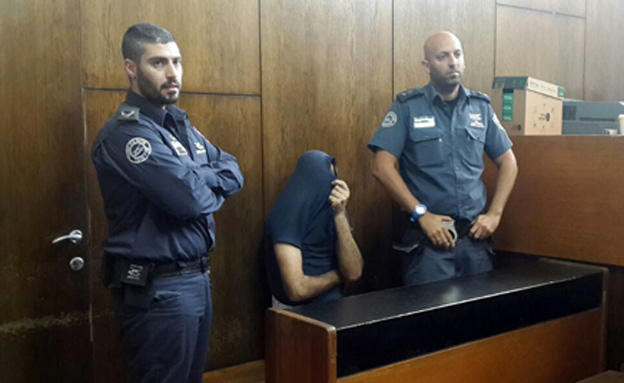 Confusion at the courthouse: The police representatives initially asked to remove the racism charge from their remand request. However, after the representatives received several phone calls from senior level police officials, they requested that the racism charge remain on the request.
May 30, 2016, 10:00AM Becca Noy
Draghmah at the courthouse, today Photo Credit: Channel 2 News
Just yesterday (Sunday), Israel Police Spokesperson Merav Lapidot said that at this moment in the ongoing investigation, it appears that the gang rape of a mentally disabled young woman was most likely not racially or nationalistically motivated. However, at the remand hearing for one of the suspects in the gang rape today, it was claimed that the act was the result of "racism and hostility."