This whole refugee situation is a farce and scandal……
If Albanians in a dhingy can almost succeed in breaching the UK shoreline, so can the islamonazis.
'The Channel is the new Med': SECOND boat of Albanians tries to land in UK with just three patrol boats guarding our coastline – and former Navy head says UK is 'gambling' with security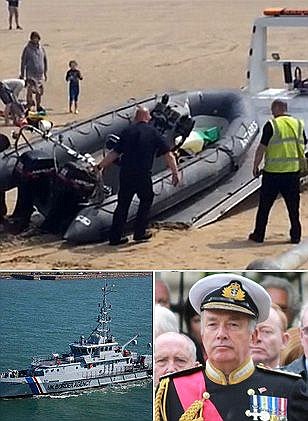 Britain's lax border controls were branded a 'complete mess' last night as experts warned vast swathes of coastline were wide open to migrants. Coastguards intercepted a dinghy carrying 18 Albanians trying to reach the Kent coast – the second in the same location in just two weeks – raising fears that many more are attempting the journey.