She's quite happy with her deception.
H/T:Vlad
May 24, 2016
Video: Vermont mayor kept "Syrian refugee" influx SECRET from locals
VICTOR LASZLO REBEL COMMENTATOR
The mayor of one Vermont town arranged to bring in "Syrian refugees," but deliberately avoided public consultation. A new report reveals she didn't want anyone who was "anti-refugee or anti-anything" interfere with her agenda.
The video shows the director of the Vermont Refugee Resettlement Program, Amila Merdzanovic.
Her Facebook page reveals her allegiances: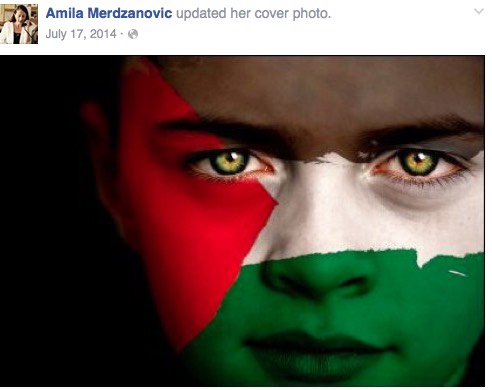 From Sonia Bailey's new article at American Thinker:
After being kept in the dark since their mayor's unilateral decision to accept 100 Syrian and Iraqi refugees in October, Rutland citizens should investigate the threatening impact that refugee resettlement has on their own public security, economic stability and community health before it's too late.

[…]

The city of Rutland was chosen as the site to place refugees by the U.S. Committee for Refugees and Immigrants (USCRI), one of the nine major federally-funded refugee resettlement contractors or voluntary agencies ("volags"), and its local affiliated field office or subcontractor, the Vermont Refugee Resettlement Program (VRRP)