Really, who in their right mind would dare chance a visit to the land of slippers and bathrobe club at this juncture in Muslim vs. everyone else relations?
Not a visitor in sight: Egypt's tourism industry goes into freefall as fear of terror attacks leaves the Pyramids deserted and turns Sharm El Sheikh into a ghost town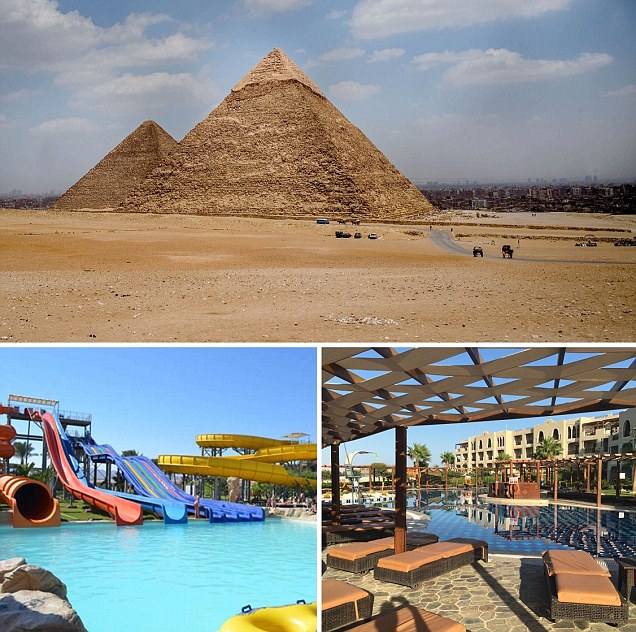 The World Travel and Tourism Council says Egypt is suffering badly The EgyptAir crash came only six months after the Metrojet disaster The Pyramids of Giza are 4,500 years old and a massive attraction But tourist numbers from Europe, the US, Russia and Far East are down See more Egypt news as the country's tourism trade suffers
By ARTHUR MARTIN AND NICK FAGGE IN CAIRO FOR MAILONLINE
PUBLISHED: 13:58 GMT, 24 May 2016 | UPDATED: 18:05 GMT, 24 May 2016
Plane disasters and the ongoing threat of Islamic terrorism have have brought Egypt's beleaguered tourism industry to its knees.
The economy of the crisis-hit north African country is at risk of collapsing as holidaymakers stay away from the famous Pyramids and the once popular seaside resort of Sharm el-Sheikh. 
And the EgyptAir crash, which killed 66, was the last thing Egypt needed as it is increasingly being seen as a tourist 'no-go area' following a number of attacks by ISIS.