When enough is enough….
Knives out for Cameron: Dozens of Tory MPs threaten bloody no-confidence vote over PM's 'shabby' Brexit scaremongering and 'dodgy EU dossier'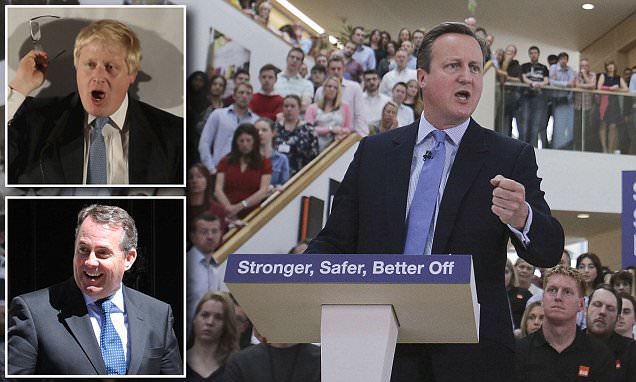 The Prime Minister (pictured yesterday, main image) has been warned by angry Tory MPs that he could face a vote of no confidence if he does not set a date for his departure over his handling of the EU referendum. They said even this might not prevent a formal vote of no-confidence after June 23, whatever the poll result. The plotting followed another day of extraordinary clashes between senior Tory party figures over No 10's Project Fear strategy. Boris Johnson (top left) claimed a Treasury dossier was a 'hoax' while Liam Fox (bottom left) said it was' shabby and misleading'.