I've never heard of grateful refugees persecuting others in host countries except with Muslim koranimals……..
40,000 Christians persecuted by Muslims…in Germany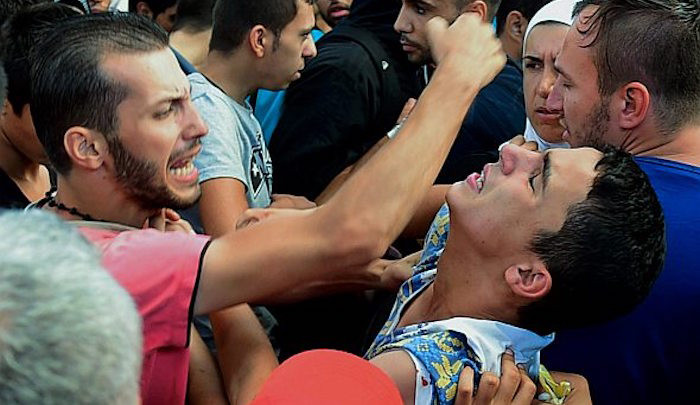 MAY 21, 2016 4:00 PM BY ROBERT SPENCER
A hint of what's to come for Germany and Europe in general. Do German authorities really believe that these migrants will settle down and become loyal and productive citizens?
"40,000 Christians Persecuted By Muslims In Germany," by Chris Tomlinson, Breitbart, May 10, 2016 (thanks to Filip):
A new study shows that potentially thousands of Christians have been attacked and harassed in German migrant homes by Muslim guards and fellow migrants.

Multiple human rights organizations are warning the German government of the conditions that Christians in asylum homes are being subjected to. One organization in particular has chronicled 231 specific cases of the harassment of Christians by Muslim migrants and Muslim security guards in asylum homes.

Open Doors is a humanitarian relief organization that specializes in helping Christians who are persecuted worldwide. Markus Rode, a member of the group, said that the study is only "the tip of the iceberg" and called for more action to address the problemFrankfurter Allgemeine reports.

The report from Open Doors chronicles varying types of abuse. Christians in the study came mostly from Iraq, Syria and Afghanistan and were recent converts to the faith.
NOTE: If they want to stop being called koranimals, they have to earn that right.