Caliphate here we come……!
Posted by The Right Scoop on May 20, 2016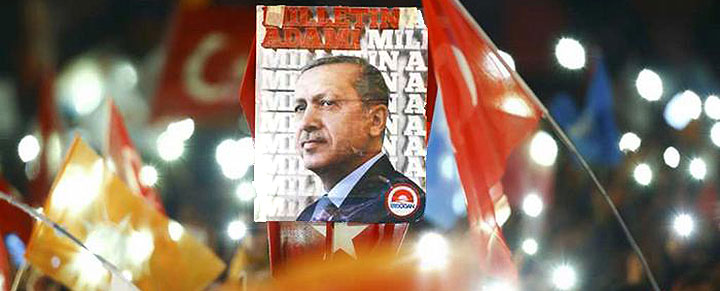 Today in Turkey the parliament just gave Erdogan the power he needs to force members of parliament to vote for whatever he wants, including his new Sultan/Caliphate system.
The parliament overwhelmingly voted to remove prosecutorial immunity of members of the parliament so that they can now be charged with terrorism, which is primarily aimed at the HDP pro-Kurdish members:
Turkish Parliament's General Assembly voted for on a bill, which calls for a constitutional amendment to remove the lawmakers' immunity from prosecution, for the second round on Friday and approved the bill with 376 votes.

The bill received 376 votes in total, thereby passing into law without holding a referendum.

The constitutional amendment suggests lifting deputies' immunity from prosecution, who currently face investigations and mainly targets politicians from the pro-Kurdish Peoples' Democratic Party (HDP). If enacted the bill would affect a total of 138 lawmakers, 50 of them from HDP.
By passing this with more than a 2/3rds majority (367 votes), it allows the parliament to change the constitution without seeking a vote from the people in a referendum.