Being non-Islamic is an affront enough for the Muslim to wage an eternal war.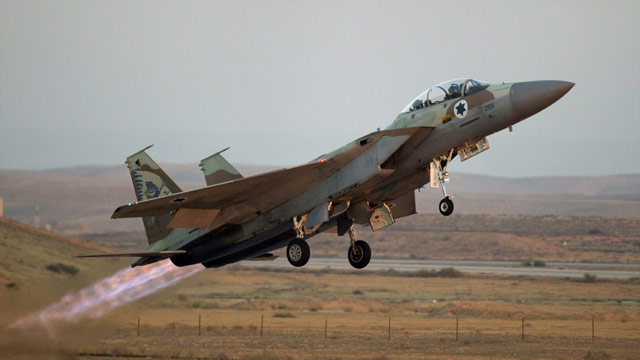 Israel's obliteration, from the river to the sea – not liberating "Palestine" – is the true cause célèbre. Islam's honor is at stake, not Palestinian statehood.

It has everything to do with Islam. For Islamic honor has been affronted, nothing less, and Israeli existence is apparently the greatest stain.
ZIONIST CONSPIRATOR: TAKING A STAND IN THE HOLY LAND
Nothing to Do with Islam
From politically-correct America on down, the West insists that acknowledged terrorist organizations, such as ISIS and al-Qaida, are aberrant radical ideologies that pervert and exploit Islam, a religion of peace.
These sadistic extremists form but a tiny minority; care must be taken to forestall Islamo-phobic backlash in any response to extremism's horrific modi operandi. The gates for innocent Muslim refugees must be kept wide open to Europe and must be further opened to America. It is, after all, who we are. It is the Christian thing to do.
Meanwhile, now-officially-moderate Iran, to support Palestine, hosts the Second Holocaust International Cartoon Exhibition savaging Israel's soldiers, re-invigorating time-honored anti-Semitic traditions of venal caricatures of all things Jewish, and co-opting and diminishing the systematic murder of six million Jews.
The contest awards tens of thousands of dollars in prizes and includes grotesqueness from fifty countries. It opens on Nakba (Tragedy) Day, when Arabs and leftists bemoan Israel's 1948 rebirth, decrying what resulted from the multi-country Arab invasion's failure to destroy Israel and kill off the Jewish population – instead, it was the Arabs who lost. Such are the wages of war.
More here.  h/t: Servando S