Eh, ….Islamic State is actually Islam 101, or post-hijra Islam.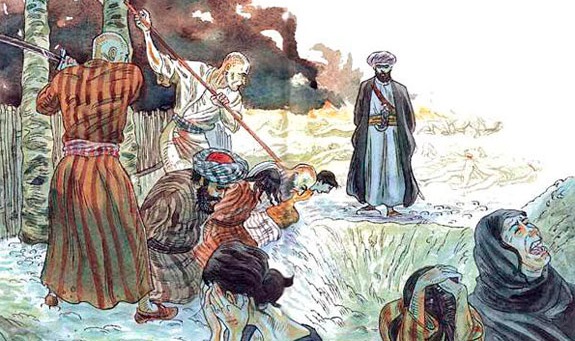 Norway man who joined Isis: 'It was contrary to Islam'
Nils Christian Nordhus, the lawyer defending one of the suspects, talks with fellow defence lawyer Svein Holden in Oslo District Court on Wednesday. Photo: Vegard Wivestad Grøtt / NTB scanpix
Published: 18 May 2016 16:45 GMT+02:00
A 23-year-old man who joined Isis in Syria told an Oslo court on Wednesday that what he witnessed there went against his views of Islam.
The 23-year-old, a Chechen living in Oslo, is on trial for making a terror pact with a 46-year-old Norwegian-Pakistani man. The man said he would not tell the Oslo District Court on Wednesday exactly what it was he had seen that made him want to leave Syria unless the court granted his request to hold parts of his testimony behind closed doors.
His lawyer Svein Holden lamented the fact that the request was denied.
"That means that the court will not get to hear about this incident nor about what he said to the Isis leaders to be allowed to leave. He will only give testimony about these two things behind closed doors," said Holden.
The 23-year-old said that the incident was something he observed on a motorcycle ride along with an 18-year-old Isis recruit.