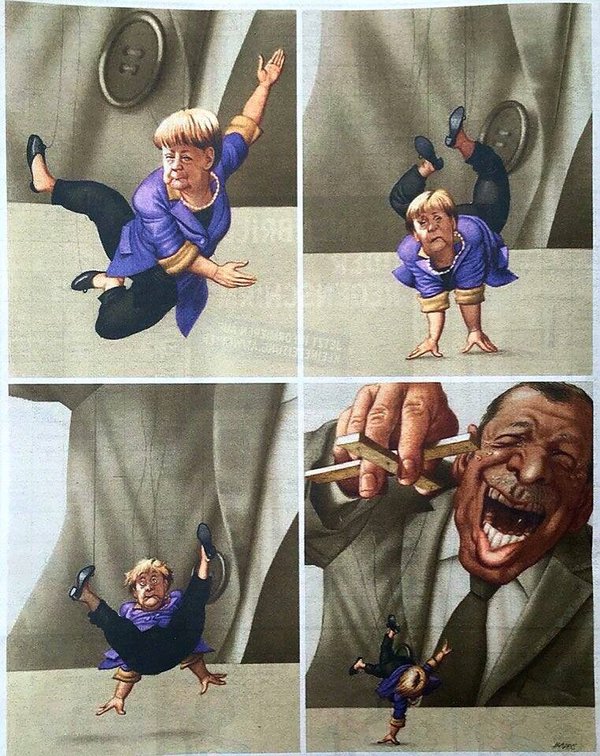 EU-Turkey Migrant Deal Unravels
Plan B turns Greece into massive refugee camp
by Soeren Kern  •  May 18, 2016 at 5:00 am
"It can be expected that, as soon as Turkish citizens will obtain visa-free entry to the EU, foreign nationals will start trying to obtain Turkish passports … or use the identities of Turkish citizens, or to obtain by fraud the Turkish citizenship. This possibility may attract not only irregular migrants, but also criminals or terrorists." — Leaked European Commission report, quoted in theTelegraph, May 17, 2016.
According to the Telegraph, the EU report adds that as a result of the deal, the Turkish mafia, which traffics vast volumes of drugs, sex slaves, illegal firearms and refugees into Europe, may undergo "direct territorial expansion towards the EU."
"If they make the wrong decision, we will send the refugees." — Burhan Kuzu, senior adviser to Turkish President Recep Tayyip Erdogan.
Erdogan is now demanding that the EU immediately hand over three billion euros ($3.4 billion) so that Turkish authorities can spend it as they see fit. The EU insists that the funds be transferred through international aid agencies in accordance with strict rules on how the aid can be spent. This prompted Erdogan to accuse the EU of "mocking the dignity" of the Turkish nation.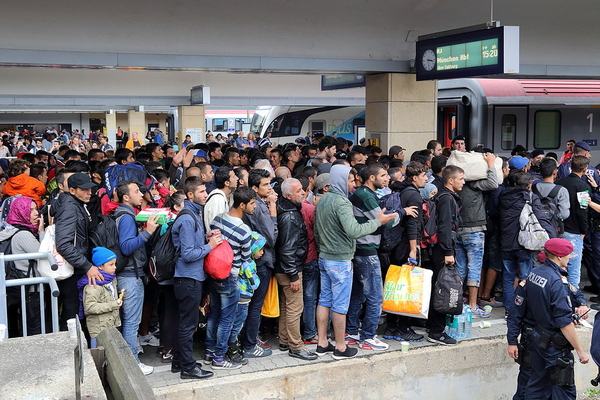 Thousands of newly arrived migrants, the vast majority of whom are men, crowd the platforms at Vienna West Railway Station on August 15, 2015 — a common scene in the summer and fall of 2015. (Image source: Bwag/Wikimedia Commons)
The EU-Turkey migrant deal, designed to halt the flow of migrants from Turkey to Greece, is falling apart just two months after it was reached. European officials are now looking for a back-up plan.
The March 18 deal was negotiated in great haste by European leaders desperate to gain control over a migration crisis in which more than one million migrants from Africa, Asia and the Middle East poured into Europe in 2015.
European officials, who appear to have promised Turkey more than they can deliver, are increasingly divided over a crucial part of their end of the bargain: granting visa-free travel to Europe for Turkey's 78 million citizens by the end of June.
At the same time, Turkey is digging in its heels, refusing to implement a key part of its end of the deal: bringing its anti-terrorism laws into line with EU standards so that they cannot be used to detain journalists and academics critical of the government.