MILITANTS……?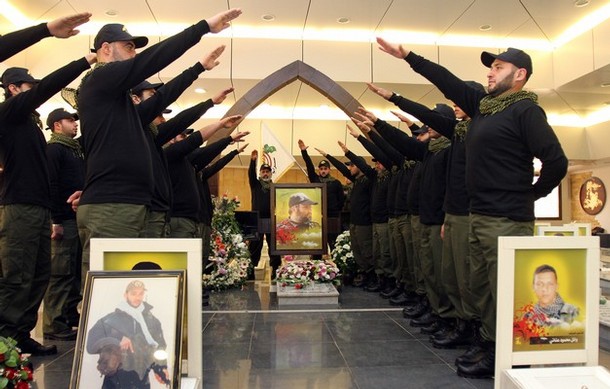 The story aside, words matter, and proper application of them. The Hezbollah are a fanatical genocidal (shiia) Islamic supremacist movement that uses terrorism as a tool, against foreign and domestic targets.
They are also a mob, very much like in practice to the Al Capone gang in Chicago during the roaring 20's, who owned/ruled over vast areas of real estate and infrastructure, and in which the average citizen was forced to pay allegiance to at risk of job and life. That is Hezbollah (the Hamas and Fatah in the south).
U.S. Law to Block Hezbollah's Funding Sparks Row Between Militants and Lebanon's Main Bank

The Hezbollah International Financing Prevention Act paves the way for sanctions against Lebanon's financial institutions if they continue working with Hezbollah.
Lisa Barrington May 16, 2016 11:18 PM
REUTERS – The Lebanese prime minister sought to ease concerns about a new U.S. law targeting Hezbollah's finances in comments published on Monday, after the group attacked the central bank for agreeing to measures it depicts as part of a war against it.
The U.S. Hezbollah International Financing Prevention Act (HIFPA) passed in December threatens sanctions against anyone who finances Hezbollah in a significant way.
It has ignited an unprecedented dispute between Lebanon's most powerful group – the heavily armed Hezbollah – and a central bank widely seen as a pillar of the otherwise weak and dysfunctional Lebanese state.