"Asians" in British Orwell speak are synonymous with Muslims.
Horrifying footage shows moment Jewish bakery was set ABLAZE days before grand reopening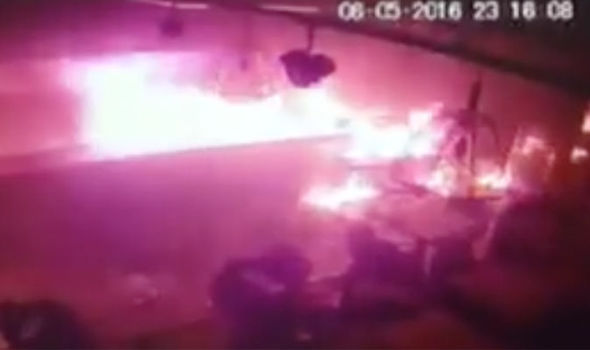 THIS terrifying CCTV footage shows the moment a newly refurbished Jewish deli and bakery is set ablaze by a mob of arsonists.
By JACK FENWICK
PUBLISHED: 05:43, Wed, May 11, 2016 | UPDATED: 05:56, Wed, May 11, 2016
Ta'am Grill and Bakery in Manchester was due to open just days after the attack – which one of the owners says could have been conducted by "a group of Asian boys".
Amos Vaisman posted a video on social media showing two men breaking into his shop and dousing it in petrol.
"We hope to find out very soon who is behind such an evil disgusting criminal act with constant information seeping through.
"Your attempts to inflict destruction failed. Good has overcome evil.
"We hope to be ready to open to trade tomorrow."
More here. H/T: Vlad