Israelis deny Paleostinians a sweets distribution moment……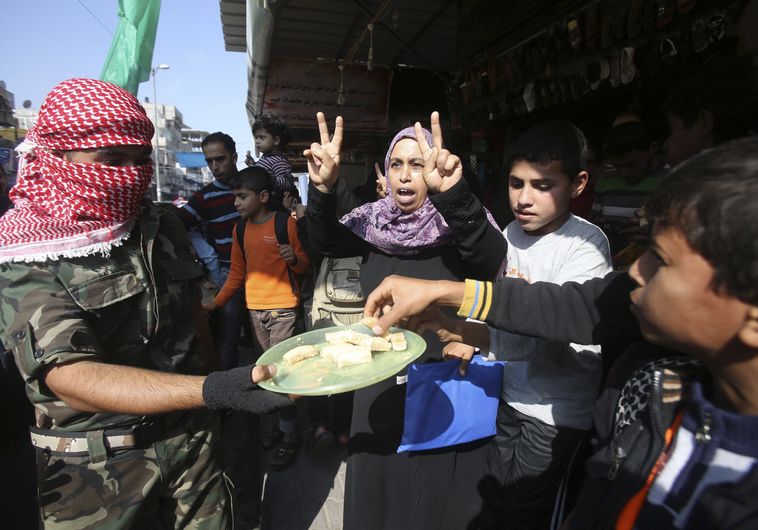 Terror Attack Foiled Near Jerusalem Suburb
A terrorist attack was prevented by good intelligence work and alert Border Guard Police at a checkpoint outside of Jerusalem.
Published: May 14th, 2016
Border Guard Police stopped a Palestinian Authority Arab from carrying out an attack against Jews Saturday night.
The suspect, a 36-year-old resident of Bethlehem, was arrested Saturday afternoon after he was found with a brand-new Israel Police uniform., still in the package and ready to be worn for carrying out an attack.
The uniform was discovered when the taxi in which the suspect was riding was searched at the Mishor Adumim checkpoint at around 12 noon.
Security personnel had received a tip about the would-be terrorist prior to the arrival of the taxi at the checkpoint. When the vehicle arrived and the suspect was identified, Border Police surrounded the taxi and made the arrest.
"Upon receiving the intelligence, we deployed a large police unit and rapidly located the suspect, arresting him shortly after," the unit commander said in a statement.