The major problem being, German leaders couldn't give a toss what the average citizen thinks, though they have no right to do what they are doing.
For almost two-thirds of citizens, Islam does not belong to Germany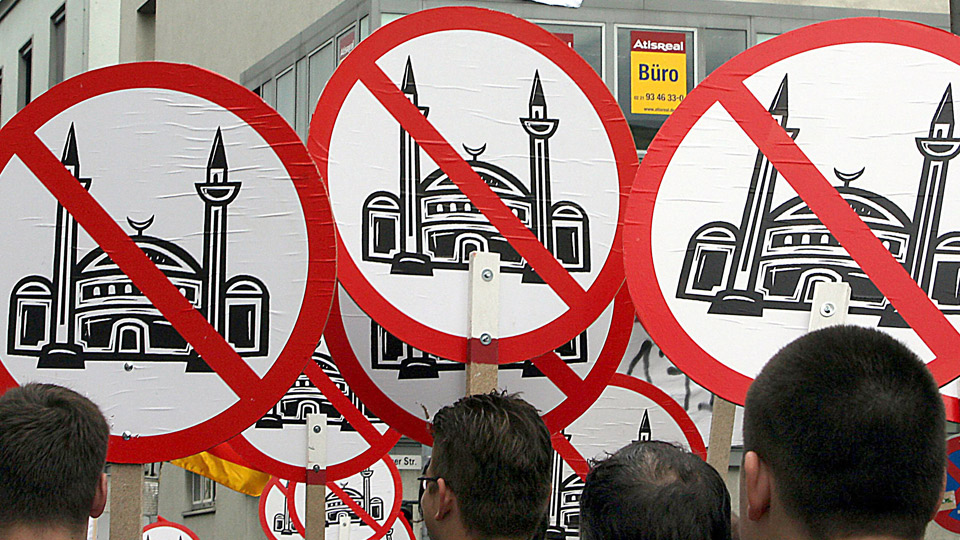 60 percent of Germans believe that Islam does not belong to Germany. This is the result of a representative survey by the polling institute Infratest dimap, the WDR has give for his new audience Talk "Your opinion" with Bettina Böttinger commissioned (WDR TV and WDR 5, May 12, 2016 22:10). 34 percent of respondents found the other hand, that Islam is part of Germany. In 2010, when the then German President Christian Wulff said in a speech that Islam is part of Germany, the agreement was significantly larger. At the time agreed with this statement still 49 percent of respondents. 47 percent rejected this statement from time.
© dpa / Oliver Berg
Currently the skepticism towards Islam in the FDP and the AfD supporters among respondents is particularly high. find 76 percent of FDP supporters that Islam does not belong to Germany. The AfD supporters there are 94 percent. The skepticism increases also with age. In the group of over 64 year olds are 71 percent believe that Islam does not belong to Germany.
A majority of respondents is disappointed when it comes to Islam of the established parties, ie the CDU / CSU, SPD, Greens, Left and FDP. find 58 percent, these parties did not care enough about that worries and concerns about radical Islam are taken seriously. 38 percent of respondents in this regard are satisfied with the established parties.
52 percent of Germans, according to the survey concern that the influence of Islam in Germany because of the refugees too. 47 percent do not have this concern. 44 percent of people also fear that the refugee immigration will change too much the way of life in Germany. Here are 54 percent disagree and do not share this fear.
The fear of a terrorist attack by Islamists in Germany is currently relatively large: 72 percent of respondents have a fear that there will be in Germany a terrorist attack. This is the highest value, the Infratest dimap measured at this issue so far. 25 percent of people who currently do not be afraid of an attack.
More here.