All forewarned……..
Mass migration and the threat to Britain's social fabric liberals can no longer ignore, by TREVOR PHILLIPS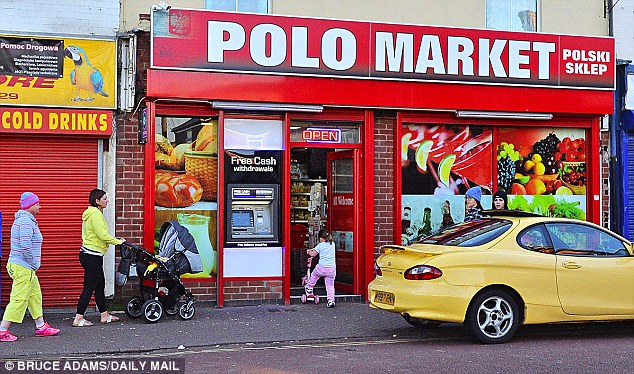 By TREVOR PHILLIPS FOR THE DAILY MAIL
PUBLISHED: 01:13 GMT, 11 May 2016 | UPDATED: 01:14 GMT, 11 May 2016
There are few countries in the world where the people have been as open and welcoming to immigrants — like my family — as modern Britain.
Over recent decades, our society has absorbed huge numbers of newcomers with remarkably little strife.
That willingness to embrace the changing face of the nation was demonstrated only last week by the election of my friend Sadiq Khan as the Mayor of London, a victory that saw him become the first Muslim to lead a European capital.
Changing towns: The Derbyshire colliery town of Shirebrook which, as this paper reported on Saturday, is now filled with Poles attracted by work at the local base of the Sports Direct chain
But before we smother ourselves in self-congratulation, we need to recognise that this fine liberal tradition is now under profound strain.
We are in the midst of an astonishing demographic revolution, one that threatens to overwhelm our civic infrastructure, undermine our democratic values and weaken our social cohesion. 
Unprecedented levels of immigration are transforming our society. And behind the diversity which many celebrate lies the grim possibility of future discord and division.
Of course we are miles away from the predictions of Enoch Powell, who poisoned all open debate about race and religion for decades when he spoke of the River Tiber foaming with much blood.