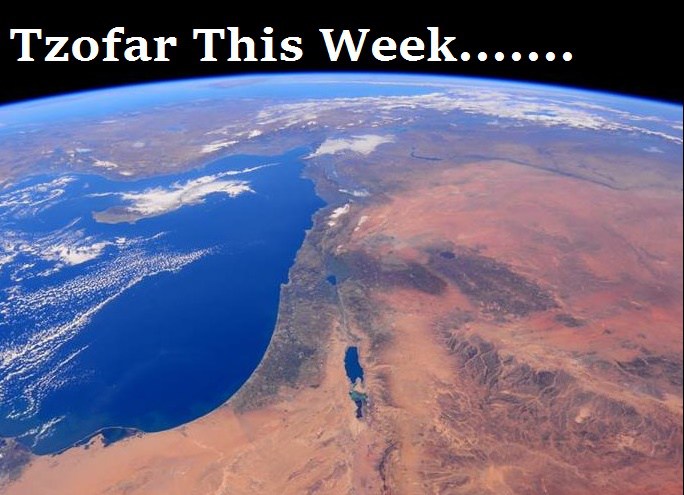 Mourning and Rejoicing
This evening Israelis will again mark Memorial Day in memory of those who fell in the nation's wars or in terror attacks. There will be the usual stock-still moments of silence, with sirens drowning out the normal patter and chatter. It is the third and last of the season's memorials. On the last day of Passover Israeli Jews offered the Yizkor prayer for the deceased, both publicly for those who fell in defense of Israel as well as terror victims and for victims of the Holocaust, and privately for family members. Last week we observed Holocaust Remembrance Day, with the airwaves dominated by Holocaust programs, and a moment of silence. It is a heavy season with a heavy conclusion as many attend memorial services for family and friends among the fallen.
https://www.youtube.com/watch?v=osVuJ4RCwAE
Israel's founders set Memorial Day one day before Independence Day, which means that at sundown tomorrow we will perform the schizophrenic act of switching from mourning to celebration. Early this week young school kids were already practicing dances with flags in the park, and everyone is looking forward to our local fireworks that will close our neighborhood festivities.
Everyone here is forcibly reminded of the price we pay for just wanting to live in our truly old home—which is in a really bad neighborhood. But the strength of the country is in the way we come together to mourn together and also to rejoice together, at being at long last "a free people in our own land". Our connection here in Israel is dual, both public and private.
In my family, we have relatives from very diverse backgrounds—Americans of mixed European descent, kibbutz-dwelling Sabras, Moroccans, Yemenites, Iraqis, Balkan Jews, and more. No matter where our recent origins lie, it is clear to all of us that ultimately we came from here and we have returned here.
This year statistics reflect the trend of increasing Israeli population overall, including the Jewish majority. In the Diaspora, populations continue to decline, and while the numbers are disputed, now (or soon) the largest Jewish population is here. About 36,000 new immigrants arrived in the last year. More are expected as increasing percentages of European Jews leave where rising populations of Muslims lead to increased anti-Semitic intolerance and violence. Israel is working to make it easier for immigrants to translate their credentials and smooth the way to jobs and integration here. Most come knowing it won't be easy, but they want their children to have a better future.
Jewish communities in Europe know they have a past, but the future seems to be one of decline, not ascent. French Jewish children attend parochial schools as a necessity more than an option. In the UK the majority of Jewish children attend Jewish schools, which is a partial way of sheltering from the growing hatred in the UK. Already several years ago, boys attending a Jewish high schools school in Manchester were asked by local officials, "Who has experienced antisemitism first-hand?" Everyone raised their hands. The continuing revelations about tolerated antisemitism in the Labour party come as little surprise, coming as they do from the far-left and their Muslim cohorts.
For European Jews who are able and willing to read the writing on the wall, Israel offers a viable future. For American Jews who are comfortable (but confronted with the fascistic antisemitism of college campuses) Israel still offers something essential: meaning. Many years ago, Israel was seen as a struggling state to be supported by donations from abroad for youth homes, hospitals and tree plantings. Today, Israel is an essential for American Jews who wish to inject meaning into their lives and gain a sense of peoplehood and belonging. It is the place where young adults come on Birthright trips to see Israel first hand. It is the backdrop for post-high school religious students to take a gap year or two and invest in personal development and maybe even meet a prospective spouse. Even Roseanne Barr comes here now and has dropped her left-wing ranting for a Zionist defense of Israel's right to exist.
Yes Israelis have paid a heavy price in wars and terror attacks, but we find strength in community. Despite a situation which often requires the constant vigilance our young men and women, we are strong. Even as outside forces try to discredit Israel with Natan Sharansky's three "Ds" of demonization, double standards, and delegitimization, we maintain our humanity, treating Syrian war victims who knock on our border gate, and lending a hand abroad in disasters. Most importantly, we will continue to have an open embrace for those Diaspora Jews who come here—whether for refuge or for meaning.
This is why we can mourn, and then rejoice whole-heartedly.