The Leftist-Islamic nexus laid bare for all to see…… the morons.
If a Tory candidate for mayor was seen sharing a platform with known neo-fascists, and saying highly incendiary things that would lead you to believe that he shared their views, and "apologized" for them because of criticism….would you believe him?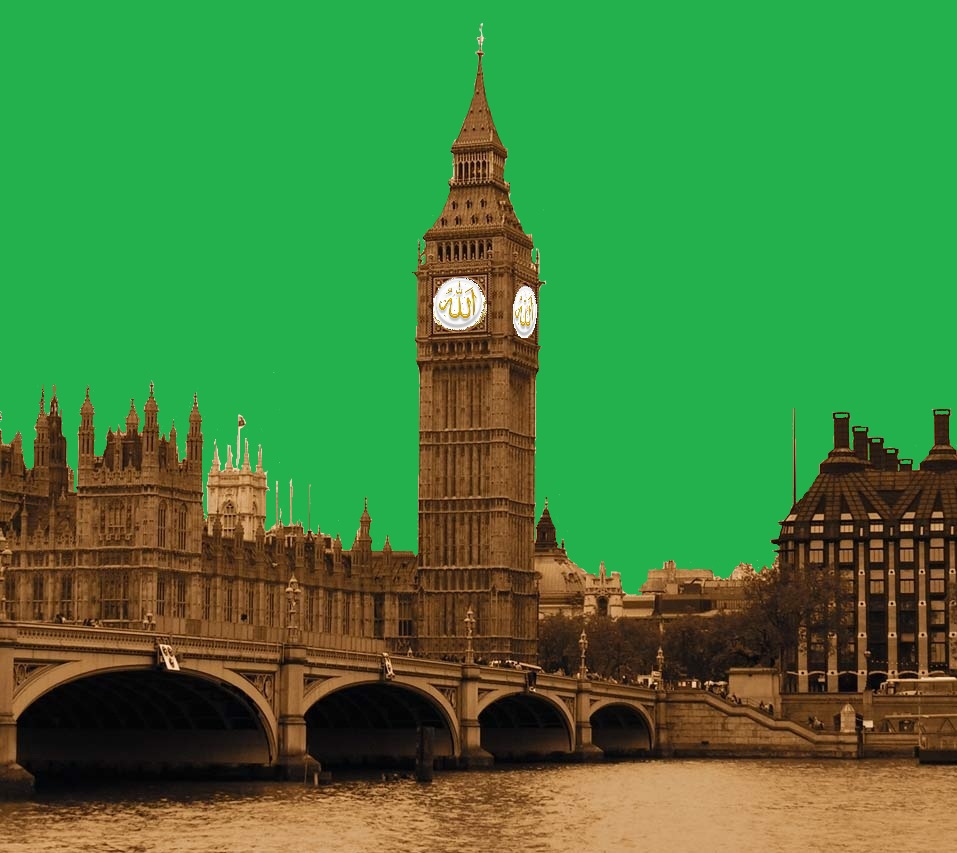 The bus driver's son who became London's first Muslim mayor: How ex-human rights lawyer Sadiq Khan has been dogged by links to extremists – but claims he's a moderate who loves manicures and wooed his wife with a Filet-O-Fish in McDonald's 
London's first Muslim mayor Sadiq Khan (pictured right with his wife Saadiya and two daughters) is the proud son of a Pakistani bus driver who is so liberal he backed gay marriage and even launched his campaign in a pub. The Labour MP, 45, put tackling terrorism and 'rooting out its cancer' at the heart of his campaign and pledged to put the capital on a 'war-footing from day one'.
He was helped into City Hall by Tory rival Zac Goldsmith's campaign, which was even branded 'racist' and 'outrageous' by his own party after he claimed Mr Khan's Labour team 'thinks terrorists are its friends'. But Mr Khan's career is littered with incidents where he has ended up sharing the platform with extremists and has been forced into a humbling apologies for giving the impression he shared their views. Mr Khan is also pictured in his mother's arms (top left) and with his family in 1972 (bottom left).