Yes, even more than ever before……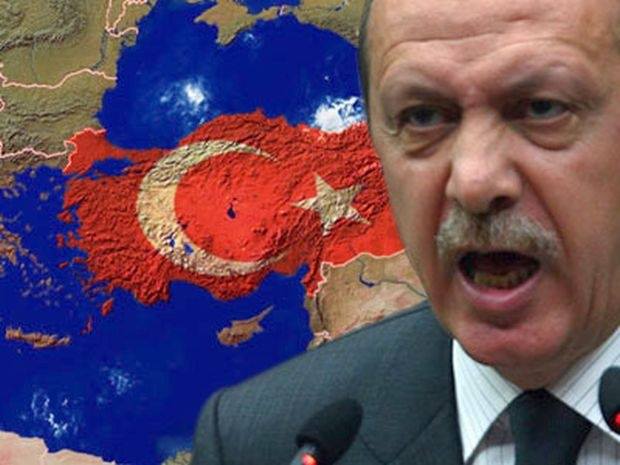 And the EU wants to give visa-free entry to any and all Turks……? Just wait when the hammer falls and we're inundated with hundreds of thousands of them and they refuse to leave, then what?
Turkey's set AKP to call for extraordinary congress: Sources
ANKARA
Turkey's President Recep Tayyip Erdoğan and Prime Minister Ahmet Davutoğlu pose for a photograph at the start of a meeting in Ankara, Turkey, Wednesday, May 4, 2016. AP photo
Prime Minister Ahmet Davutoğlu will hold a crucial press meeting on May 5 following an extraordinary Central Executive Board (MYK) meeting earlier the same day, according to reports that came after the PM met with President Recep Tayyip Erdoğan amid rumors of a resignation.
Reports and sources say the party will hold a congress soon, with the PM not running for the seat.
The meeting between Davutoğlu and Erdoğan at the Presidential Palace lasted for an hour and 40 minutes.
Presidential sources said no further statement would be made, noting only that the pair's regular meeting had ended.
However, prime ministry sources said the party MYK would convene to discuss the matter of a congress.
Ruling Justice and Development Party (AKP) sources told the Hürriyet Daily News that Davutoğlu would not run for a seat in the congress.
Still, the congress might not be entirely smooth since the PM has a clout over some 120 deputies, sources told the Daily News, asking to remain anonymous.
Broadcaster CNN Türk quoted sources as saying the congress would be held this month.
The relations were reportedly tense between the two statesmen amid fresh rumors suggesting that Davutoğlu may be planning to resign after saying on May 3 that he would not hesitate to "walk away from any job position."