Two sides of the same societal jihad coin…..
There is only a nuance in the differing strategies of societal takeover between violent jihadis and adherents of MB Salafism. One group wields a Kalashnikov, the other a computer keyboards and infiltrate the many religious dialogue panels and op-ed columns.
"The Brotherhood is more deceptive in language and appearance than Salafis. Salafis tend to be separatist and can give the impression of being focused upon personal religious piety, which separates them from those who do not share their beliefs. Salafis also tend to speak using pious religious jargon, making few concessions to the communicative norms of others. This is mirrored in their manner of dress, which concedes nothing to secular fashion sense.

In contrast the Brotherhood's approach is to penetrate and transform western institutions, with the ultimate aim of bringing about the same end as the Salafis. The Brotherhood may seem more pragmatic and accommodating than Salafis, but this is little more than a strategic tactic on their part, not evidence of a fundamental difference in ultimate goals. Brotherhood ideologues can be very skilled in modifying their rhetoric to suit their audience, but this is not an art Salafis have much time for."
From Down under: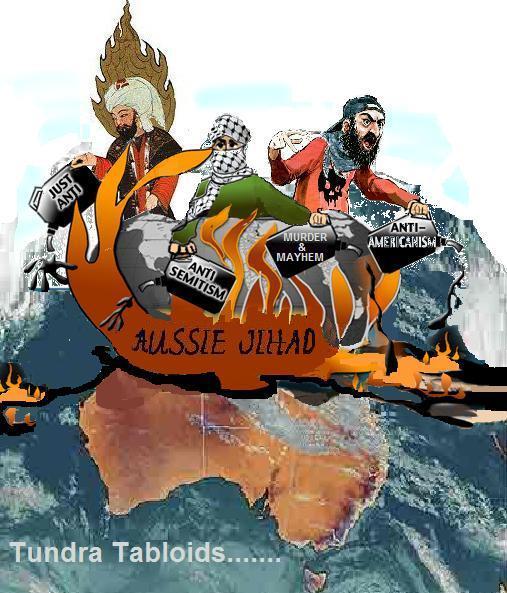 As a teenager, I had a laminated photo of Osama Bin Laden in my bedroom. A friend once saw the photo and demanded to know why I had it. I told her he was my hero and that I wanted to be one of his wives; that the media was manipulating his image because he was challenging US hegemony.
From the age of 14, I wore the niqab – the full face veil – with gloves. My mother hated it and said I was becoming a fanatic. For me, it became a marker of difference in the face of discrimination. At university I was determined to learn the political systems in the West in order to subvert and challenge them from within. I believed we needed a caliphate. Eventually, I started to flirt with ways I could leave Australia to join the fight against foreign oppressors. Given different circumstances and times, I might have joined a terrorist organisation when I was younger.