Islamofascists, fascists and democratic socialists….all bed buddies.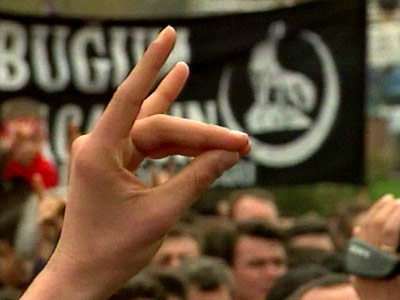 Swedish minister 'had dinner with Turkish fascists'
Kaplan has denied having extremist links, insisting he was a guest at the event. Photo: Maja Muslin/TT
Published: 16 Apr 2016 10:45 GMT+02:00
In the photographs leaked to the Swedish media, Kaplan, a member of the Green Party which forms part of the coalition administration with the Social Democrats, can be seen sitting at the same table as notorious extremist Barbaros Leylani and Ilhan Senturk, the president of the Swedish branch of the Grey Wolves.
According to Aftonbladet, the pictures were taken at a dinner last year.
Leylani caused controversy last week by making inflammatory remarks when speaking to a small crowd of Turks in Stockholm's central square. Leylani urged Turks to "awaken", and to kill what he branded "the Armenian dogs."
Leylani also said, "Let us show Sweden, Scandinavia and Europe what Turkey stands for. We do not like blood, but we can let the blood flow when it is needed," the Swedish newspaper Dagens Nyheter reported.
The Grey Wolves organization has been accused of participating in thousands of politically and racially motivated murders over the past few decades, said Aftonbladet.
Kaplan came under immediate heavy criticism from the Iranian-born Moderate member of parliament, Hanif Bali.
"It is very inappropriate. I do not understand why the Green Party associates with these kinds of organizations".
Kaplan has denied having extremist links, insisting he was a guest at the event and held no responsibility. Speaking through a press officer, he accused the Swedish media of "low journalism".