Apparently Obama still deems Pakistan an "ally' of the US…..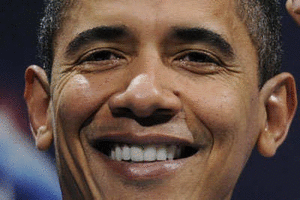 NOTE: Obama treats the leader(s) of Pakistan far better than the leader of US ally, Israel.
Declassified Cable: Pakistani Intelligence Agency Funded Deadly Attack on CIA Personnel. US Gov't Won't Comment
(CNSNews.com) – It was the deadliest attack sustained by the CIA in 26 years, and according to a just-declassified U.S. intelligence cable, Pakistan's military intelligence agency paid a notorious Islamist terror group $200,000 to carry it out.
State Department spokesman John Kirby, asked about the claim Thursday, declined to "speak about intelligence matters."
The shock allegation – that Pakistan's Inter-Services Intelligence (ISI) Directorate financed the Haqqani network's suicide bombing that killed seven CIA employees at Camp Chapman in Khost, Afghanistan on December 30, 2009 – is contained in a Defense Intelligence Agency (DIA) document, marked secret and dated February 6 of the following year.
It was obtained, in heavily-redacted form, in response to a Freedom of Information Act request by the National Security Archive, an independent non-governmental research institute at The George Washington University.
Claims about collusion between the ISI and terrorists in Afghanistan and Pakistan are not new, but the document indicates that the military intelligence agency of a major recipient of U.S. military funding directly financed the costliest attack against CIA personnel since Hezbollah bombed the U.S. Embassy in Beirut in 1983. (Eight CIA personnel were among 17 Americans killed in Beirut, where a total of 63 people died.)