A key point to remember is, anytime someone mentions "Islamism", in reality, whether they admit to it or not, they're really talking about Post-Hijra Islam.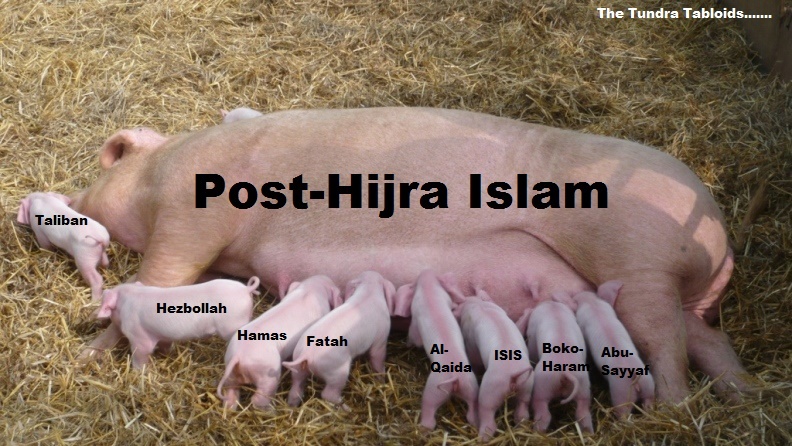 Massachusetts Islamism
The response of "non-violent" Islamists to counter-extremism programs displays a master class in deception. The greatest mistake made by the Obama administration is to treat groups such as CAIR and the Islamic Society of Boston (ISB) as genuine representatives of the Muslim community.

Very few American Muslims believe that CAIR is a legitimate voice of American Islam. A 2011 Gallup poll revealed that around 88% of American Muslims said CAIR does not represent them.
It is little wonder that groups such as CAIR disparage genuine moderates. They perceive moderates as a threat to their self-styled reputations as representatives of American Islam. Many in them have learned to speak the language of liberalism and democracy in their pursuit of an ultimately illiberal and anti-democratic ideal.

Counter-extremism work is best achieved by marginalizing such groups — by freeing American Muslims from their self-appointed Islamist spokesmen, and by working instead with the genuine moderates.
A number of Massachusetts Muslim groups, led by Cambridge city councilor Nadeem Mazen, are currently spearheading a campaign against the Obama administration's program, Countering Violent Extremism (CVE), which has designated Boston as one of its pilot cities.
From the government's perspective, Boston was an obvious choice. The city has a long, unfortunate history of producing internationally-recognized terrorists, including the Tsarnaev brothers, who bombed the Boston marathon; Aafia Siddiqui, whom FBI Director Robert S. Mueller describes as "an al-Qaeda operative and facilitator;" Abdulrahman Alamoudi, the founder of the Islamic Society of Boston, and named by the federal government as an Al Qaeda fundraiser, and Ahmad Abousamra, a key official within Islamic State, whose father is vice-president of the Muslim American Society's Boston branch.
During the past decade, in fact, twelve congregants, supporters, officials and donors of the Islamic Society of Boston alone have been imprisoned, deported, killed or are on the run in connection with terrorism offenses.