In the culturally enriched Sweden……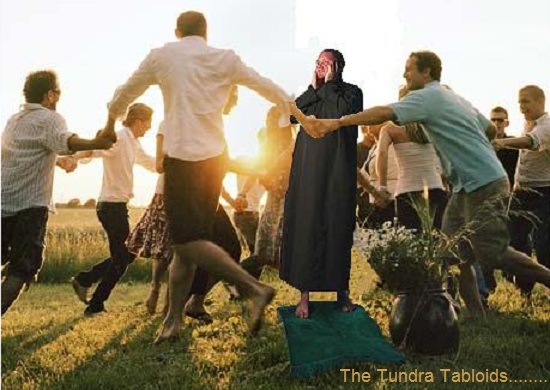 Tortured Syrian takes to the stand in Sweden
File photo of a district court in Stockholm. Credit: Henrik Montgommery/TT
Published: 07 Apr 2016 08:28 GMT+02:00
The victim, Enes Abi Ahmed, was tracked down by a Swedish journalist, after a previous trial in Stockholm last year saw his attacker, Mohannad Droubi, convicted of aggravated assault under international law and handed a five year jail sentence.
The case made global headlines as the first time anyone was sent to prison in Sweden for acts committed in Syria since the war broke out there in 2010.
At the time of the trial, prosecutors did not even know if the victim — whose brutal beatings were captured on video — was still alive. But Expressen later published a report by its foreign correspondent Terese Cristiansson, who found him in a small town in Turkey, where he was working as a painter.
After Enes Ani Ahmed was interviewed by officials in both Turkey and Sweden, Södertorn District Court, which hosted the original trial, decided that he should be given the opportunity to give his side of the story on the stand, in the light of Droubi filing an appeal against his sentence.