Islam 101 has definitely dug deep to personify Mohamed's message of sowing terror.
Pakistan explosion leaves many dead at Lahore park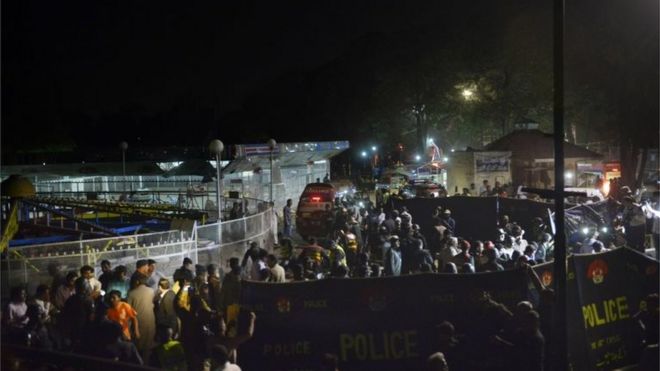 At least 50 people have been killed and many others injured in an explosion at a park in the eastern Pakistani city of Lahore, officials say.
It happened in the early evening when the park was crowded with families.
Police told the BBC it appeared to be a suicide bomb. No group has said it was behind the blast.
There is speculation that Christian families out for the Easter weekend may have been the target, says the BBC's Shaimaa Khalil, in Lahore.
All the major hospitals in the area have been put on an emergency footing, local media report.
The explosion appears to have been at the main gate to the Gulshan-e-Iqbal park in an area where cars are usually left – and a short distance from the children's swings.
Most of the dead and injured are women and children, a senior local police officer told Reuters news agency.
One eyewitness said there was chaos, with a stampede breaking out and children separated from their parents in the rush to escape.
More here. H/T: Andy Bostom