They keep trying to convict him for speaking the truth.
Truth be told again, it's now going to be even harder since the government itself wants to divest itself from muslims flowing into the country as well:
"A majority considers that the current influx exceeds society's ability to absorb newcomers, and that the cabinet has to take "unorthodox" measures in order to restrict further immigration, either in the national or in the general Western European context.  One of the parties supporting these demands is Prime Minister Rutte's Liberals Party (VVD). "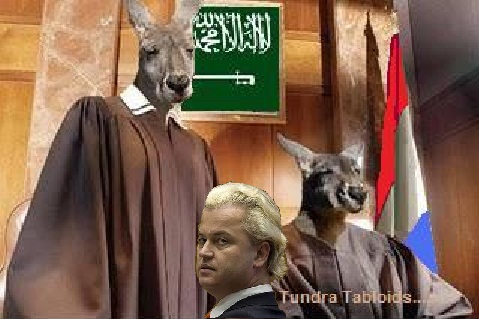 Dutch lawmaker Wilders in court on hate speech charges
AMSTERDAM (AP) — In a case that will test the limits of Dutch freedom of expression, firebrand lawmaker Geert Wilders appeared in court Friday for the first public hearing in a hate speech prosecution.
The pretrial hearing at a tightly guarded courtroom on the edge of Amsterdam's Schiphol Airport comes with Wilders' anti-Islam Freedom Party standing atop opinion polls a year ahead of Dutch parliamentary elections and with anti-immigrant sentiment rising across Europe.
Prosecutor Wouter Bos said the case pits two key pillars of the Dutch constitution against one another: A ban on discrimination and the right to freedom of expression.
"The importance of freedom of speech is great," he said. "It is one of the essential elements of our democratic society." But, he added, "freedom of speech is not absolute."