What a stupid statement.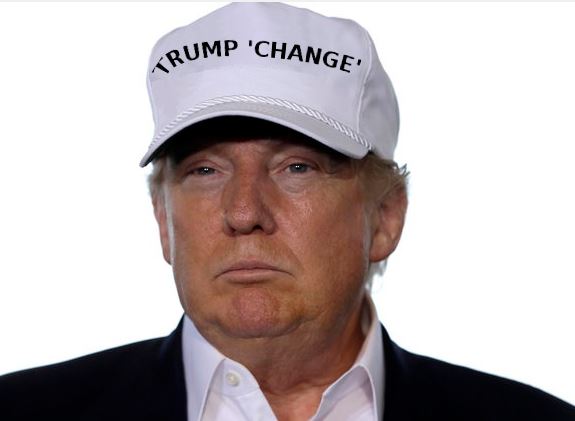 "As president, however, there's nothing that I would rather do (than) bring peace to Israel and its neighbors," Trump declared and added, "I think it serves no purpose to say you have a good guy and a bad guy."
NOTE: Treating both sides as "equals" is buffoonish, it shows that Trump has a long way to go in truly understanding the dynamics of the conflict that's been waged against the Jewish state of Israel ever since it's beginnings, and before then against the Yeshuv.
We need someone now who understands fully the Israeli position and the reality on the ground, not someone we hope can be somehow schooled, or believes in his own negotiating prowess (megalomania induced) so much that it blinds him to rational, reasoned thinking.
Trump's Latest Statement About Palestinan-Israeli Conflict Shows He Has A Lot To Learn About The Middle East
Yochanan Visser February 29, 2016 at 12:26pm
Last week, Donald Trump made headlines again when he said he would take a "neutral stance" on the issue of the Palestinian-Israeli conflict.
Trump was immediately attacked by his GOP ticket  rivals and even by Democratic frontrunner Hillary Clinton, who said the GOP candidates over-simplify the situation in Israel but nevertheless said she would support the two-state-solution.
During last Thursday's Texas GOP debate, Trump was again questioned about his position on the issue by CNN's Wolf Blitzer. Blitzer asked the GOP frontrunner: "How do you remain neutral when the U.S. considers Israel to be America's closest ally in the Middle East?"
[…]
Trump may be a great friend of Israel, but the Israeli public no longer agrees with his belief that "peace is possible, even if it is the most difficult agreement to achieve." And no, Israelis are not confused about Trump's idea that peace is possible because the current U.S. president and all his predecessors thought the same.