That's basically what he (Alexander Stubb) is doing, fear mongering.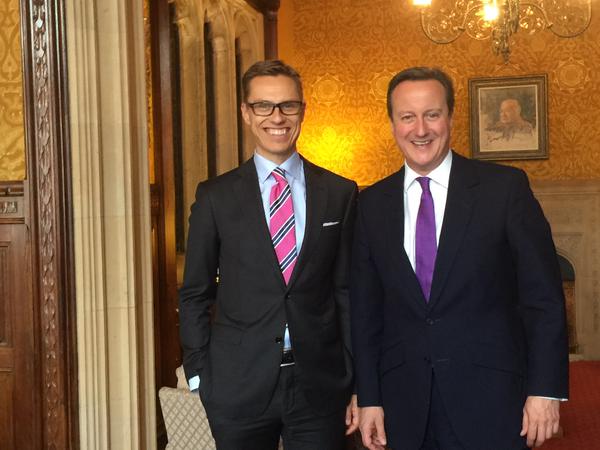 With Europe clamoring to do business with the Islamonazi regime in Iran, buffoons like Stubb (who has never led a campaign not to do business with the Islamonazi regime in Iran) want big business types to saber rattle, scare the people into believing that the market forces of supply and demand will evaporate if they ditch the marxists of the EU.
Among the items in Monday's Finnish newspaper press were reactions to Britain's new EU deal
Finland's largest circulation daily, Helsingin Sanomat, notes that Foreign Minister Timo Soini of the Finns Party considers the UK's exit from the European Union a real possibility, following the news on Sunday that the popular Mayor of London, Boris Johnson, has come out in favour of a slip with the EU.
Writing in his online blog, Foreign Minister Soini also stated that Europe is facing its greatest transformation since the collapse of the Soviet Union.
Meanwhile, Helsingin Sanomat reported that Finland's National Coalition Finance Minister Alexander Stubb wrote already on Saturday that voting in the upcoming British referendum will likely be affected by non-related issues and that personalities are likely to play a key role.
"It's now important that the 'Yes' campaign gets some big names onboard," stated Stubb.
However, Finance Minister Stubb sees the decisive element to be how British business and industry position themselves on the issue.
"If these players openly say how many jobs would be at risk, then people can choose the safest alternative for the economy, that means EU membership," forecast Stubb.