This is how it works in the big government – crony business nexus. 
In her new role as a dormitory ship, she will earn her owners some 800,000 Swedish kronor (£66,000) every day in payments from the Migration Bureau and the initial contract will see it occupied for a year, reports Aftonbladet.
What Was World's Largest Cruise Liner Faces Unglamorous End As Floating Immigrant Hulk City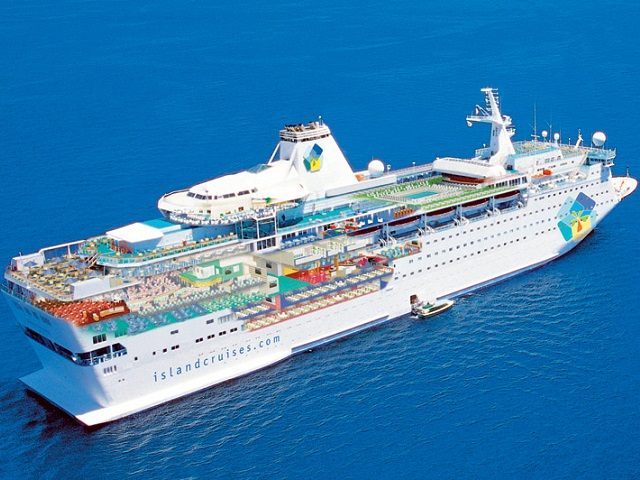 A luxury cruise liner which when built was declared the world's largest has been selected to become a floating city to house Sweden's massive surplus of migrants, in a deal that is likely to net the ship owners millions of crowns.
Sweden's Migration Bureau, the fastest growing and one of the most influential government 'Quangos' in the country has after months of deliberation selected US Shipmanagers to fulfil their tender for floating migrant accommodation, but the deal is contingent on their finding a berth. The tendering process for the giant accommodation project has been under way since November last year when a spokesman said they were looking for a number of ships, offering at least 1,500 beds each.
Now the luxury cruise ship MV Ocean Gala has been selected, offering places for 1,790 migrants. Launched in 1982 as the MS Scandinavia, she was the largest cruiser of her kind in the world and has been operated by a number of luxury operators including Sundance, Royal Admiral, Royal Caribbean, and Thomson.
The ship was sold by Thomson cruises last year after a flurry of unfavourable publicity surrounding the ship. Britain's Daily Mail reported nearly 100 former passengers were taking legal action against Thomson after alleged poor hygiene on-board led to a massive outbreak of "diarrhoea, vomiting, fever and dehydration".