Fraud humanitarians….
The de-Judaization of the Holocaust by Trudeau is not unlike the Paleostinians de-Judification (erasing any historical Jewish presence there from time immemorial) of areas under their control.
Here is Dr.Gerstenfeld's article on Canadian Prime Minister Justin Trudeau's omission of Jews in his statement on the occasion of International Holocaust Remembrance Day. This first appeared in Algemeiner and republished here with the author's consent.
NOTE: Think about it, Canada went from one of the most staunch PM supporters of Israel, to this guy being held by the murderous bearded marxist el presidente: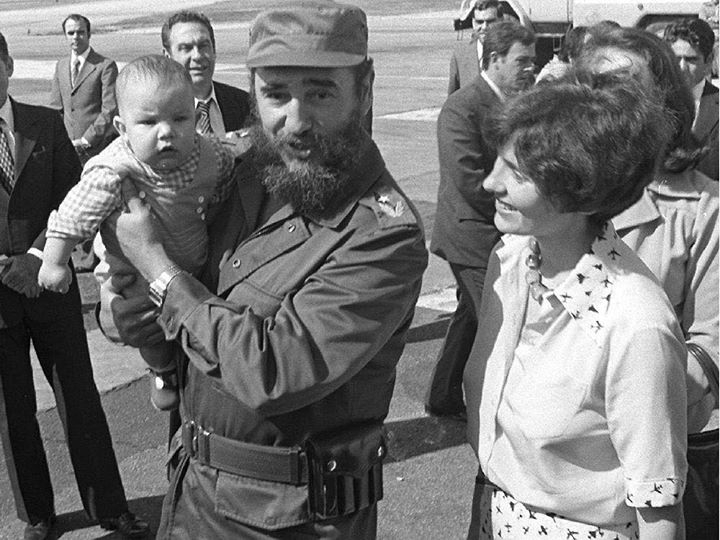 THE BROADER FRAMEWORK OF TRUDEAU's HOLOCAUST DISTORTION
Manfred Gerstenfeld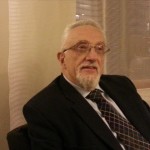 The absence of any mention of Jews in Canadian Prime Minister Justin Trudeau's statement commemorating International Holocaust Remembrance Day has drawn much criticism.1 The omission of Jews in any commemorative statement on the Holocaust and its victims, even if unintended,2 serves as a typical example of a much wider phenomenon – the de-Judaization of the Holocaust.
The Anne Frank story perhaps offers the best-known example of such de-Judaization. When the diary was first published in 1947, several of the initial reviews in Dutch papers did not mention that Anne was Jewish.3 A German edition was published three years later. The foreword, written by the German author Albrecht Goes, also made no mention of Jews, refering to the Jewish People as 'Israel' instead.4
Eleanor Roosevelt, widow of the wartime U.S. president Franklin Delano Roosevelt, wrote the foreword for the first American edition of Anne Frank's Diary, published in 1952.5 Here too, no mention was made of the terms 'Jew' or 'persecution of Jews.' American scriptwriters Francis Goodrich and Albert Hackett wrote the first play based on the diary, which was produced in 1955. They pushed the facts to the background that there were Hitler, National Socialism and anti-Semitism as well as that Anne Frank was persecuted as a Jewish girl.6 This play had an important impact on how Anne Frank was perceived, particularly in the United States.
De-Judaization often appears hand-in-hand with universalization of the Holocaust, and Trudeau's text illustrates this. He stated: "The Holocaust is a stark reminder of the dangers and risks of allowing hate, prejudice, and discrimination to spread unchallenged. It also reminds us that silence must never be an option when humanity is threatened."7
Louise Arbour, a former UN High Commissioner for Human Rights, went even further in her de-judaization of the Holocaust. On International Holocaust Remembrance Day 27 January 2010, she gave a lecture to the Dutch Auschwitz Committee entitled "Auschwitz Never Again." There she mentioned the words Shoah and Holocaust a number of times yet managed to avoid saying the word 'Jew.' Anyone who knew little about the subject would not have learned from her that the Holocaust had involved the mass murder of Jews. Her four year tenure at UNHRC led the UN Watch to conclude that "She failed…to address President Ahmadinejad's anti-Semitic campaign of Holocaust denial and incitement to genocide."8
Trudeau's recent statement was not his first Holocaust-related distortion. Last year, before becoming Prime Minister, he accused then Conservative Prime Minister Stephen Harper of deliberately spreading fears and prejudice about Muslims. Trudeau drew a parallel between current Canadian attitudes toward Muslims and Canada's refusal to admit Jewish refugees before the Second World War.
In response to Trudeau's remarks, Simon Fogel, CEO of the Centre for Israel and Jewish Affairs, called this comparison "inaccurate and inappropriate," as Canadian restrictions on Jewish immigration in the 1930's reflected the wide-ranging social and institutional discrimination against Jews in Canada at that time. He stated that in the 1930's "Jewish Canadians were subject to quotas restricting admission to university programs, as well as outright bans from numerous social clubs and corporations. Signs in public parks went so far as to declare: 'No dogs or Jews allowed'." Fogel concluded that although such prejudice still exists in Canada, there is little to compare between the racism and bigotry of 1939 and that of 2015. Trudeau's spokesman declined to comment on Fogel's statement.9
In cases of de-Judaization, universalisation and similar Holocaust distortion, individual incidents must be condemned. However, it is also important to identify them as part of a much broader, insidious framework of Holocaust distortion.10
1 http://pm.gc.ca/eng/news/2016/01/27/statement-prime-minister-canada-holocaust-remembrance-day
2 http://en.cijnews.com/?p=25141
3 David Barnouw, Anne Frank: voor beginners en gevorderden (Den Haag: Sdu, 1998), 20.
7 http://pm.gc.ca/eng/news/2016/01/27/statement-prime-minister-canada-holocaust-remembrance-day
8 "The Right to Name and Shame: An Analysis of the Tenure of Former UN High Commissioner Louise Arbour with Recommendations for New High Commissioner Navanethem Pillay," UN Watch, 4 August 2008
9 http://ottawacitizen.com/news/national/jewish-group-says-trudeau-made-unfortunate-comparison-in-speech
10 Manfred Gerstenfeld, The Abuse of Holocaust Memory, Distortions and Responses, (Jerusalem: Jerusalem Center for Public Affairs, ADL, 2009), chapter 5: Holocaust De-Judaization, 78-89.