It's high time that they listen to the public, they're the ones who determine what this society will be, not temporary politicians.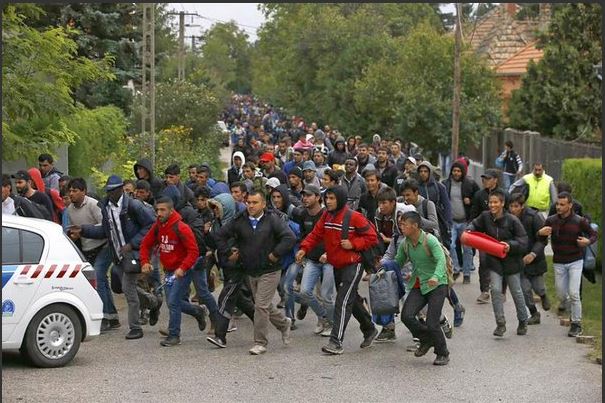 Survey shows majority back border checks
A poll of Finnish residents shows that a majority favour introducing border checks for people entering the country from other Nordic countries as well as the wider Schengen area.
A survey conducted by pollster Taloustutkimus at the end of January revealed that 58 percent of respondents support the introduction of border checks. Some 31 percent objected to the idea, while 11 percent were on the fence over the issue.
The researchers asked respondents whether or not Finland should apply border controls for persons entering the country from Nordic countries and Schengen member states.
The survey showed that Finns Party supporters overwhelmingly backed the idea – 78 percent said Finland should introduce the enhanced border monitoring. At the other end of the spectrum, 34 percent of Greens backers said they'd welcome border checks.
The market research firm said that level of education also influenced respondents' position on the proposal.
"The more highly educated the respondent, the more they supported free movement," Taloustutkimus research manager Juho Rahkonen told Yle.
More than half of respondents with university degrees opposed border checks, whereas among persons with vocational training, just one in four felt that border inspections were not needed for persons entering the country from Nordic and Schengen areas.
Border controls from spring?
Sweden and Denmark recently introduced stricter border controls following the arrival of large numbers of asylum seekers. Rahkonen said that the survey results suggest that Finland may also be able to do the same from spring, when the number of persons arriving from conflict areas is expected to rise again.
The researcher also noted that such a change would also signal an important shift, given that there has been free movement of people among the Nordic countries since the start of the 1950s. The Schengen-based free movement principle was applied within Europe from 2001.
International law professor Martti Koskiniemi said he considered the support for border checks unfortunate.
"I think that the return of border inspections can't be dealt with separately from the world in which we live. It's a step in a direction in which the international environment will harden, and where there will be a desire to further harden – where people and states will separate from each other, where we will be suspicious and where the potential for armed conflict will increase," Koskiniemi said.
Taloustutkimus conducted the survey by way of a week-long series of phone interviews of 1,006 respondents. The margin of error was 2.5 percentage points in either direction.