My my, the arrogance and thin skin of the fake media is something to behold.
Dissent is……trolling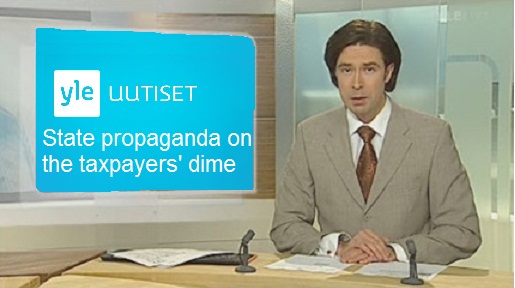 Trans: Tv 2015:; 90% of viewing is direct. Long live tv! #Yle #online #Finnpanel #Deloitte
@Lauri_Kivinen Long live the free market, end state ownership of TV.

— TundraTabloids (@TundraTabloids) January 21, 2016
Trans: @TundraTabloids I wonder who this anonymous amusing-troll is? Even Twitter is rotting. A sad thing.
@Lauri_Kivinen Semantics Lauri ? Why is making a statement trolling? Anything you disagree with is trolling? Interesting. Modern media 101

— TundraTabloids (@TundraTabloids) January 21, 2016
@Lauri_Kivinen We show our disapproval with a cable tv channel by ending our subscription, with YLE we can only lodge a complaint. Us trolls

— TundraTabloids (@TundraTabloids) January 21, 2016