When the media are so in the bag with the political elite they fall all over themselves to cover up for it.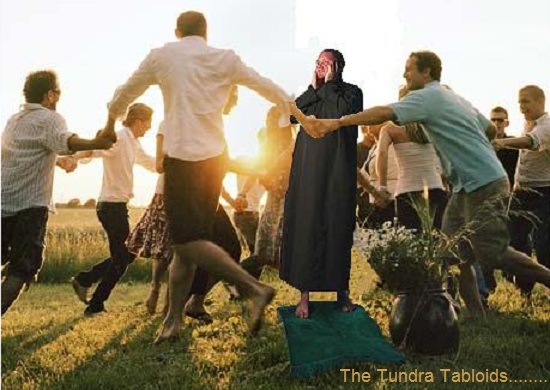 Exposing Major PC Cover-up in Sweden – Leading Daily Dagens Nyheter Refused to Write About Cologne-like Sex Crimes in Central Stockholm
The e-mail shows that Hanne Kjöller and DN knew about the sexual assualts as early as August 2015, but kept quiet about it.
Publicerad: 10-01-2016   16:09
STOCKHOLM The Cologne sex assault on New Year's Eve, where groups of Arab and North African men groped more than a hundred German women, has shocked Europe this last week. But a very similar incident, with a large number of perpetrators and victims, took place in the Swedish capital last summer. That incident however was silenced by large Swedish newspapers and media companies, despite repeated attempts from police officers to contact journalists. This is how leading Swedish newspaper Dagens Nyheter tried to cover up a politically inconvenient sex assault story.
Nyheter Idag is now able to disclose in detail how major Swedish newspaper Dagens Nyheter deliberately covered up stories about widespread sexual abuse in central Stockholm in connection with a concert in the Kungsträdgården public square this August. "The mere suspicion that the abuse has been considered as difficult to describe involves a betrayal of the victims",the newspaper writes about the event, almost six months later.
International media interested in in the source material used to produce this news story (taped interviews, text messages, email, et cetera), kindly send an e-mail to chang.frick(at)nyheteridag.se
On Saturday August 15th, the nationally acclaimed and outspoken feminist artist Zara Larsson headlined the youth festival 'We Are Sthlm" with a crowded concert in Kungsträdgården in central Stockholm. Thousands of young people were in attendance to take part in the event during the last summer nights of the year.
More here h/t: Tommy Robison