This the regurgitated meme that they push while statistics show that they're a major drain on resources and cause for crime and societal unrest.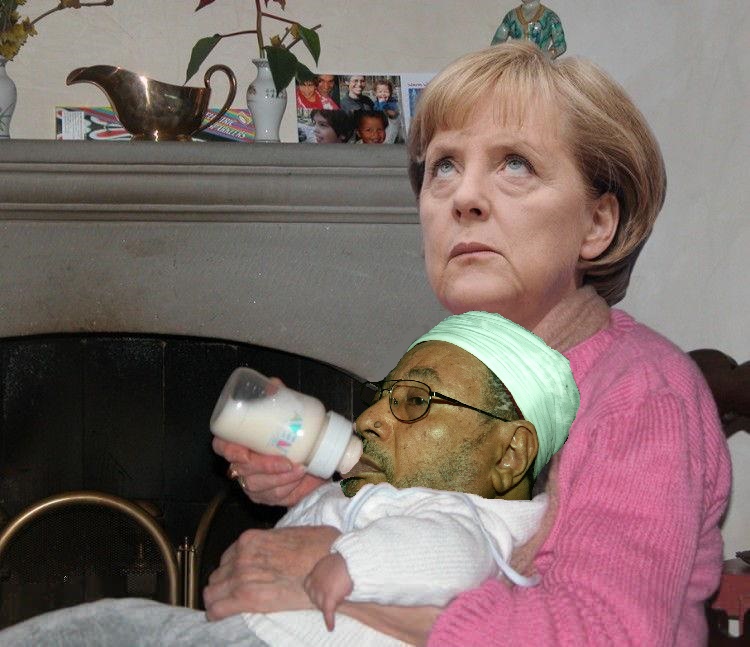 MERKEL CALLS MUSLIM MIGRANTS "OPPORTUNITY" WHILE COPS SEARCH FOR ISIS
We can do this! ISIS can help!
January 3, 2016
This is like the time that they tried calling ObamaCare an "opportunity". That sort of thing is fine when a bunch of ad agency hipsters kick around positive sounding words for a toxic waste dump. Renaming a toxic waste dump "opportunity" doesn't work as well when you're living next to the toxic waste dump.
So here's Germany's opportunity.
German society and the economy stand to benefit from the influx of hundreds of thousands of refugees, chancellor Angela Merkel said on Thursday, repeating her optimistic mantra "we can do this".
We can do this. There have been more optimistic suicide pacts with a better future.
"I am convinced that if we tackle the formidable task posed by the influx and integration of so many people in the right way today, then this will represent an opportunity for us tomorrow," Ms Merkel said in the text of a speech supplied by the government before she spoke.