It's the ones who managed to get through that worry me the most.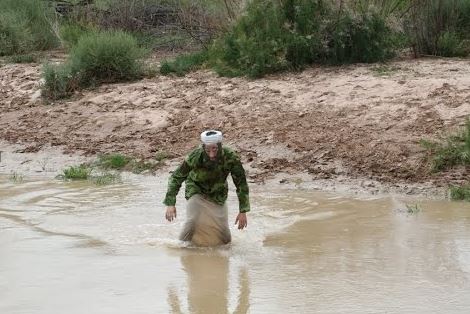 Agents nab Pakistanis with terrorist connections crossing U.S. border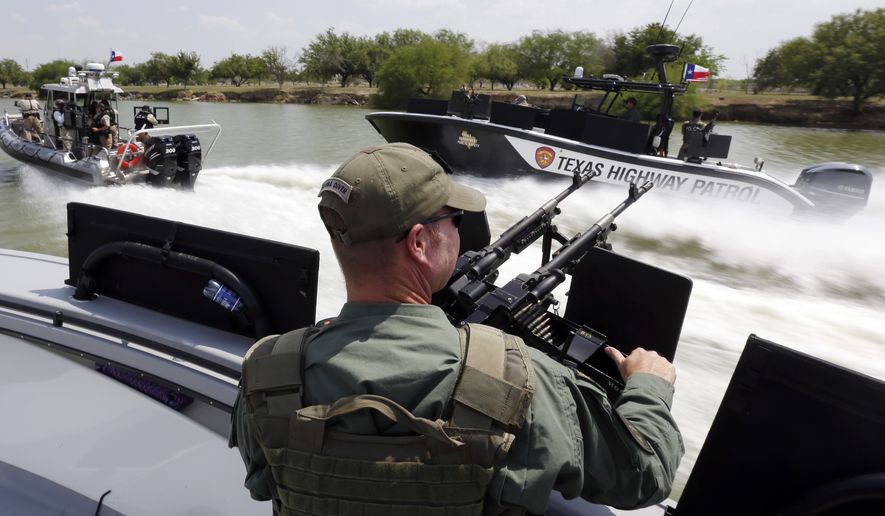 Texas Department of Safety Troopers patrol on the Rio Grand along the U.S.-Mexico border in Mission, Texas, on July 24, 2014. (Associated Press) **FILE** more >
By Stephen Dinan – The Washington Times – Wednesday, December 30, 2015
When the U.S. Border Patrol nabbed two Pakistani men with ties to terrorism at the U.S.-Mexico border in September, it marked just the latest instance of illegal immigrants from so-called "special interest countries" using the southern border as a point of entry into the country.
Muhammad Azeem and Mukhtar Ahmad, both in their 20s and from Gujrat, were caught Sept. 20 by agents south of San Diego and just over the international border from Tijuana. When agents checked their identities through databases, they got hits on both of them: Mr. Ahmad popped up as an associate of a known or suspected terrorist, while Mr. Azeem's information had been shared by a foreign government for intelligence purposes.