An outrage that should never have been allowed to happen.
The rise, and prolonged abuse of young British girls by Muslim sex grooming rape gangs, could not have happened if not for the reluctance of police to check into these crimes. Hindered by political correctness and intimidation from the Muslim community, these poor girls were left to twitch and moan on the rusted cots of their abusers.
Anne Marie Waters, a British classical liberal, and activist, has compiled an amazing wealth of evidence as to how and why this outrage was allowed to happen. It should become a working syllabus for both law enforcement and social workers, as well as for any elected public official.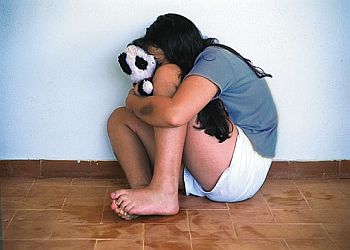 ROTHERHAM: THE PERFECT STORM – AN INVESTIGATION IN TO MUSLIM GROOMING GANGS
I did not intend to publish this, as I could not complete the work I had set out to do, but I have decided instead to write a personal account of an attempt I made to find out how many girls have been groomed, gang-raped, and prostituted by organised gangs in England over the last five years. I do it obviously not to provide ground-breaking statistics – but to contribute to the national discussion on the phenomenon of so-called "Asian" grooming gangs that has been taking place since the publication of the Jay Report in to widespread sexual abuse, gang-rape, and torture of at least 1,400 young girls in the town of Rotherham in Yorkshire.
The first thing to report is that this figure is simply not obtainable by a member of the public, at least not if you hope to be in any way close to accurate. I am not the first to undertake this effort. A similar attempt was made by the office of the Children's Commissioner in 2012. That investigation also concluded that an accurate figure could not be obtained.
However, in investigating the matter myself, I found widespread and continuing (despite the Jay Report) lack of any coherent recording of or response to organised gang-rape. What stands out particularly is the lack of data held by local authorities, who in almost all cases, kept no numeric data on children under their care who have reported sexual assault or rape. In almost all cases, I was informed that this information could not be provided as it would take authority staff outside of the 18 hour working time they are obliged to perform on freedom of information requests. The reason it would take longer than 18 hours to provide the data, is that it would entail reading separately through the individual files of all children in their care. In other words, even post-Rotherham, most councils are not attempting to separately record sexual assaults on children under their care, or to paint a broader picture of the problem.
Police records present the same problems. Recording of ethnicity or nationality is widely inconsistent; in many cases the ethnicity of the alleged offender is not recorded, and it is not recorded for victims at all. It is impossible therefore to know just how often this happens, or how many times it has happened.
What we do know is that some police officers and public sector workers have publicly stated that this child grooming by Muslim men has been occurring for decades, and with almost complete impunity. The reasons for this I intend to explore.