What the Finnish government let inside its borders.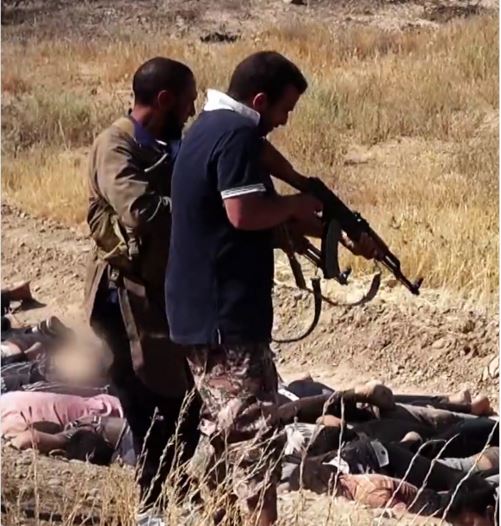 ISIS suspects appear before Tampere court
A District Court judge has ruled that proceedings in custody hearings for two 23-year-old Iraqi twins are to be kept secret. The brothers are suspected of executing 11 air force cadets in Iraq.
A custody hearing has begun in the Pirkanmaa District Court in Tampere in the case of two Iraqi twins suspected of involvement in a massacre in Iraq in 2014.
No audience members were allowed in the closed court proceedings.
The two 23-year-old men are accused of 11 terrorism-related murders near Tikrit in Iraq in the summer of 2014. The men were apprehended in Forssa on Tuesday and detained by police.
The two are suspected of featuring in an ISIS propaganda video on the Camp Speicher massacre, in which eleven men are shot from point blank range while tied up and face down on the floor.
Finnish international law "expert" (Leftist moonbat) Martin Scheinin runs defense for these terrorist scum, warns police officials to go light on using the label, we wouldn't want to stigmatize the dear blood thirty sub-human scum, now would we.