Well we don't have to call for one, Islamic State is busy performing it.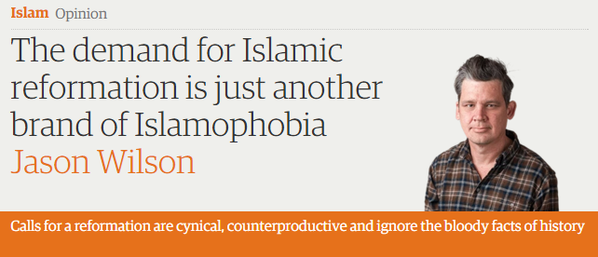 These people (the Left and faux conservatives) are dumber than dirt, and what's worrisome, is that being dumber than dirt, doesn't mean that they can't get lots and lots of people killed and destroy societies in the process.
You can read his drivel here.
A side note: I do not believe that an Islamic "reformation/Islamic enlightenment" is even possible, since the muslims have the benefit of historical hindsight and know exactly where it will lead, pluralist, democratic societies with freedom of conscience and individual liberty (at least for awhile).