Typical BBC bullcrap
BBC Attacks Atheist Ex-Muslims As 'Islamophobic', Defends Islamists.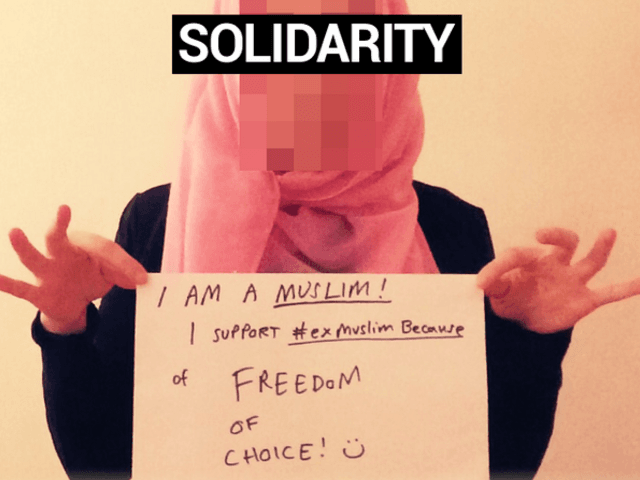 The hashtag #ExMuslimBecause began trending worldwide on Twitter last week. Many of those brave enough to speak out about Islamic apostasy taboos via the hashtag risked threats, intimidation and even violence. Yet the BBC chose to defend Islamists and attack the hashtag as "hateful", "Islamophobic" and "bad timing" due to the Paris attacks. 
There are no less than thirteen Muslim majority nations on earth where apostasy and atheism are punishable by death. And in Saudi Arabia, the birthplace of Islam and Mohammed, atheists are classed are terrorists.
Those lucky to escape with their lives face lashings, imprisonment and exclusion from the job market. Even ex-Muslims in the West face being disowned from their families, ostracised from their communities and even murdered by their own families in "honour killings."
"Tell us why you gave up being Muslim. Go to #ExMuslimBecause. It's an encouraging, uplifting hashtag to read. Maybe there's hope", tweeted biologist and famous atheist Richard Dawkins.