That is the biggest news story about refugees, and the closest example of a Middle Eastern refugee to that of the Jews in the 30's and 40's.
But what do our politicians say? "Oh, you can't have a "religious test" for who can come in and who can't." Says who, them? It's high time that we defend these clearly persecuted people and repatriate them here in the West, and give no quarter to those adhering to the mohammedan creed, there is more than enough room for them among their co-religionists in the Gulf states and elsewhere in the Levant.
DISCRIMINATION: 2,098 SYRIAN MUSLIM REFUGEES ALLOWED INTO AMERICA, ONLY 53 CHRISTIANS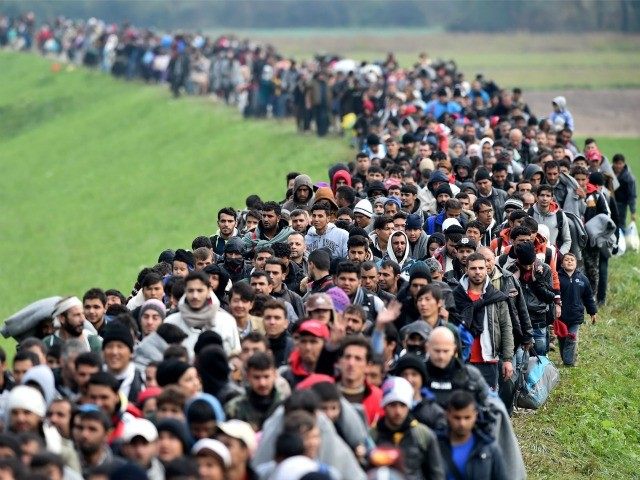 Jeff J Mitchell/Getty Images
Despite President Obama's sanctimonious proclamation Monday that America does not have a religious test when it comes to admitting refugees into America, the actual math appears to show the complete opposite is true. According to CNSNews.com, who looked at the data, only 53 Syrian Christian refugees have been allowed into America, compared to 2,098 Syrian Muslims.
While everyone of every faith is suffering in a Syrian civil war that has been further complicated by the successful creation of an Islamic State throughout much of the country, there is no questions that Syrian Christians have been singled out for the worst kind of persecution under ISIS, including mass beheadings that do not discriminate against innocent women and even small children.
Nevertheless, despite this widely publicized bloodbath, since 2011, only 53 Christians have been offered refuge in the United States. It should come as no surprise that the problem here is the United Nations and our own government's willingness to allow that corrupt organization to control the American refugee application process.