So all those Muslims you see working at various airports around the West don't really inspire any confidence in their security systems, now do they?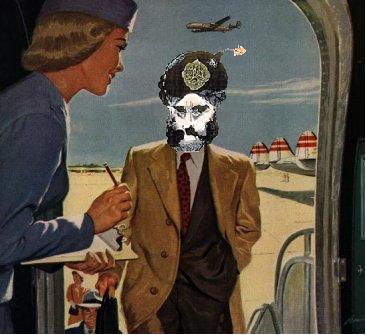 UK spies uncovered 'ISIS bomb plot': British spooks believe bomb was 'placed in hold' of Russian jet after deciphering 'chatter' about a major terror attack
Russian jet plane crashed in Egypt killing all 224 on board on Saturday
UK grounded flights to and from Sharm and 20,000 tourists are stranded
British spies uncovered intelligence crash was caused by ISIS bomb
In tense ten-minute phone call Putin rounded on the Prime Minister over his declaration that the Russian Airbus was downed by a terrorist bomb
British spies intercepted intelligence suggesting the Sinai air disaster was caused by an Islamic State bomb probably placed in the hold of the Russian jet, it was revealed today.
MI5 heard 'chatter' from extremists in the Sinai Peninsula revealed there is a 'high probably' the disaster was caused by an ISIS bomb.
Spies also believe a 'flash' in the sky when the plane came down and the lack of a distress signal points to an explosion on board.
British flights to and from Sharm el-Sheikh have been suspended because it is feared the bomb was smuggled through security or planted by airport staff – leaving 20,000 Britons stranded and 130,000 who have booked winter sun trips in limbo.
British holidaymakers stranded in the Egyptian resort of Sharm El Sheikh face chaos after being told yesterday they can board a plane home only if they leave their bags behind.
Intelligence: Drone footage shared showed an aerial view of the Metrojet crash site in Sinai, Egypt on Tuesday, which British spies believe was from a bomb in the hold