Open season on the Jew by devout Muslims and devout socialists of every stripe.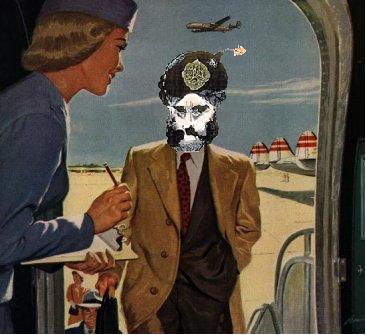 Sudanese attacks Israeli on Ethiopian Airlines flight
Muslim arrested for allegedly choking and beating man after finding out he's Jewish on flight from N'Djamena to Addis Ababa BY TIMES OF ISRAEL STAFF November 3, 2015, 9:12 pm Tweet
Ethiopian authorities arrested a Sudanese man Tuesday for allegedly attacking an Israeli on an Ethiopian Airlines flight from N'Djamena to Addis Ababa last week.
The suspect reportedly beat the Israeli man, identified by Ynet as a 54-year-old named Arik, with a metal tray and shouted "Allah is greatest" and "kill the Jews" in Arabic on the flight from Chad to Ethiopia's capital on Thursday.
The Foreign Ministry said that there was an alleged assault on an Israeli citizen on a flight to Ethiopia, and that the suspected assailant was a Muslim from Sudan.
"On landing the Sudanese man was arrested by police, where he was questioned and has remained since the incident," the ministry said in a statement. "The embassy was updated by local authorities."
NOTE: Oh, and the former secretary-general of the Organization of the Islamic cooperation, Ekmeleddin Ihsanoglu wouldn't deem this an act of Muslim antisemitism because in his opinion it simply doesn't exist.