The mind of the Left is a steamy pile of muddled goo.
There is no reason whatsoever for a non-muslim woman to don a hijab while visiting a mosque (beachhead), taking off one's shoes is more than enough. As a non-muslim, putting it on is engaging in Islamic rituals, like a man visiting a synagogue and donning a prayer shawl reserved for observant Jewish men alone. She's an ignoramus about everything else so it stands to reason why she would walk around with that sign of infidel hatred on her head.
NOTE: Not even the Queen of Sweden is cajoled into wearing one, and she even has slippers on.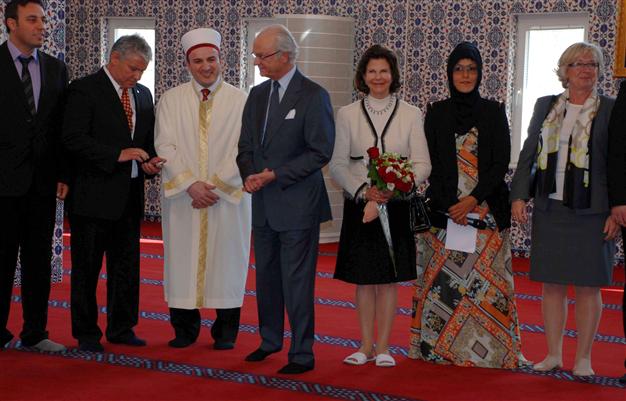 H/T: Kurt L Vangsness
HILLARY WEARS HIJAB IN NEW CAMPAIGN AD
Hillary Clinton, by wearing the Hijab, is advertising that she is the property of a man
October 21, 2015