Or resurrecting it?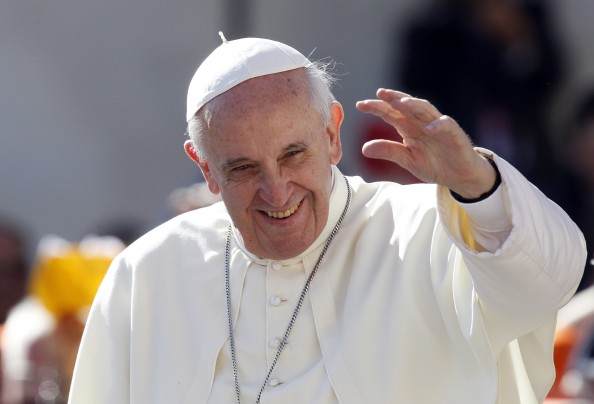 e
Is the Pope Ending Catholic Anti-Semitism?
by Susan Warner

http://www.gatestoneinstitute.org/6596/pope-francis-antisemitism
"Nostre Aetate," released in 1965, called for friendship and dialogue between Catholics and Jews, instead of the centuries-long repudiation of Jews by Catholics; St Joseph's University became the first to respond by establishing the Institute for Jewish-Catholic Relations. Is Pope Francis picking up where Pope Paul VI left off?

Can Pope Francis' hopes and dreams for reconciliation of Catholics and Jews override some unfortunate but pressing realities such the Church's desire to placate the Palestinians?
If Pope Francis is serious about a "journey of friendship" with the Jewish people, perhaps he would not be so quick to approve President Obama's Iran nuclear deal in the name of a hoped-for peace that will most certainly ignite an unhoped-for war between Iran and Israel.
By assisting the UN in establishing the sustainable development platform, the Pope is offering his permission to the UN — one of the most anti-Semitic, anti-Israel bodies on the face of the earth — to usurp power on behalf of a shared utopian agenda. Sustainable development notwithstanding, the UN should be encouraged to clean up its own house before it tries to clean up the world.
A lot of water as gone under the bridge between Catholics and Jews in the past 1800 years or so — most of it has been fouled and polluted by the evils of anti-Semitism perpetrated by the Catholic Church against the Jews of Europe, starting with the earliest published Christian writings by the early ante-Nicene Church Fathers, such as Tertullian. His document "Judeos Adversos" has stood for centuries as one of the key church position papers against the Jews.
During those seemingly endless centuries, the Catholic Church continuously demonized the Jews, stripped them of their livelihoods, and frequently their lives.
In the Catholic mindset, the Covenant that God made with the Jews had been replaced by the Church as God's new "chosen people."[1] God no longer had any use for the Jews, and theChurch vowed never to let them forget it.
Then in 1965, under the leadership of Pope Paul VI, the document "Nostre Aetate" was presented to the world as part of an overhaul of the Catholic Church known as the Second Vatican Council or more popularly, Vatican II. "Nostre Aetate" was one of the most significant documents to emerge from the period. Designed to heal the relationship between the Catholics and the Jews, it was to be a total reset of the Catholic-Jewish relationship — at least on paper.
"Nostra Aetate, the 1965 Declaration on the Church's Relationship to Non-Christian Religions was one of the most influential and celebrated documents issued by the Second Vatican Council, a gathering of the world's Catholic bishops. In particular it made possible a new and positive relationship between Jews and Catholics."[2]
Since the Thirteenth Century, one prominant symbol pointing to the Catholic animus against the Jews was a sculpture entitled "Ecclesia et Synagoga." The original version of this allegorical stone sculpture was carved for the Gothic Cathedral in Strasbourg, France. It consits of two elegant female figures, one representing a victorious church, "Ecclesia," and the other representing the defeated Jew, "Synagoga."