These are the crazies, like in Islamic State, that the IDF has to contend with.
Remember folks, (though this incident involves only shooting) Hamas and Fatah barbarism long preceded the rise of Islamic State, just mull over their (Fatah) gutting of two IDF soldiers and parading their entrails around in the police courtyard in Ramallah like a bunch of soulless ghouls, or Hamas dragging the dead bodies of the recently executed through the streets of Gaza.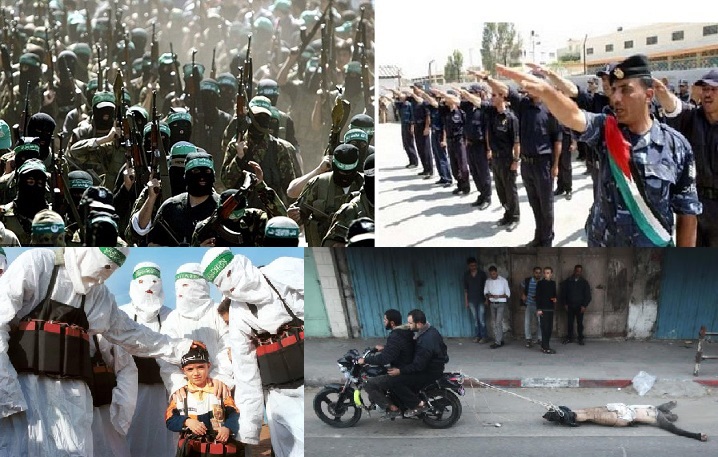 One IDF soldier is seriously wounded after Arab terrorists attacked IDF soldiers in a Jenin arrest operation.
Published: August 31st, 2015
Latest update: September 1st, 2015
One IDF soldier has been moderately wounded in an joint arrest operation with the Shin Bet General Security Service carried out late Monday night in the Palestinian Arab city of Jenin, in Samaria.
Israeli security forces were attacked by Palestinian Arab terrorists who opened fire as the soldiers began their operation in the city. The wounded IDF soldier was rushed to Rambam Medical Center in Haifa.
At least five members of the Palestinian Islamic Jihad terror organization were killed in the firefight, Arab media reported. This has not been confirmed by Israeli sources.
It is believed that one of the targets may have been a regional commander of Islamic Jihad in Samaria (Shomron), but that has not been confirmed.
One shootout reportedly took place at the home of senior PIJ leader Bassem Sa'adi, possibly the target of the arrest operation. Sa'adi is a convicted felon who was released from an Israeli prison in 2011.
More here at Jewish Press. H/T: Lori Lowenthal Markus