Pilfering the taxpayers' pockets.
Cough up or be called a bigot, citizen.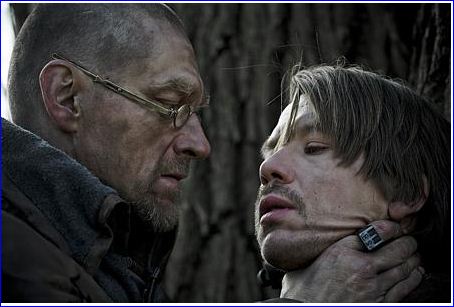 The Finnish government, in the funding debate of asylum/refugee centers, is using blue smoke and mirrors. As fellow Finnish blogger Vasara Hammer recently pointed out, the government is talking about spending 100 million euros that Finland doesn't have.
Then there's the talk about so called "job creation" being made for these municipalities that sign on to the government's asylum program, that's actually just money taken (stolen) from the private sector (from the creation of actual wealth), which could be described as just passing it from one pocket to the other.
Finnish moonbat PM Sipilä:
Prime Minister Juha Sipilä (center), the model used by Hungary, where a fence will be built on the border to be an obstacle to people, "is a consequence in need of correction."
(ATTE Kajova)
Asylum seekers' costs
Tabloid daily Iltalehti leads off its Monday paper with Prime Minister Juha Sipilä's estimate that it will cost the country 100 million euros to manage the current refugee crisis this year. According to the paper the premier said however that he could not say how much Finland would spend managing the crisis next year.
"These discussions are still open. I can't provide precise numbers, but we're talking about a significant additional requirement for next year," Sipilä said during his first PM's radio interview with the media on Sunday.
Sipilä called on Finland and other EU countries to each bear "their own burden" during the ongoing crisis, which has so far this year seen more than 200,000 asylum seekers enter Europe from conflict-riddled zones in North Africa.
The Prime Minister noted that the EU had handled the civil crisis in Syria badly. He pointed out that Syria's neighbour Lebanon, which has a population of just four million, had taken in 1.5 million people fleeing violence in Syria.