Mohamed's hate filled drivel (the koran) is filled with similar worded language.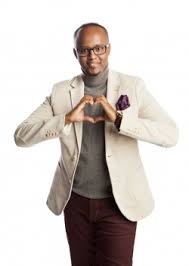 Finland; Abdirahim Husu Hussein:  "I urge the Finnish mainstream media to stop coverage of ISIS atrocities and propaganda. This kind of news reporting causes a rift between the host majority and muslim minority, serving both ISIS and islamophobia."
'We will cut you like shawarma': Gruesome video shows 'Angel of Death' Iraqi fighter carving flesh off the charred body of an 'ISIS fighter he burned to death'
Eye for an eye: New footage from the war-ravaged Iraqi city of Baiji shows an Iraqi fighter known as the 'Angel of Death' slicing the flesh off an ISIS fighter
WARNING: GRAPHIC CONTENT
The footage shows Abu Azrael, 40, mutilating suspected ISIS fighter in Iraq
Video is thought to be shot in Baiji where Iraqi troops are clashing with ISIS
Azrael known as 'Iraqi Rambo' because of his muscular build and ferocity
Latest act of violence has been vilified online and Azrael branded a 'thug' 
Gruesome video footage shows an Iraqi soldier known as the 'Angel of Death' carving the flesh from the body of a charred ISIS fighter.
Ayyub al-Rubaie, who goes by the nom de guerre Abu Azrael, burned the man alive and hung his body from an electricity pylon in Baiji, it is claimed.
With the blackened extremist suspended behind him, he announced to the camera: 'ISIS this will be your fate, we will cut you like shawarma.'
He then used the sharpened blade to carve a chunk out of his leg – and smiled at the camera as he swaggered away.
A shawarma is a way of preparing meat by hanging it on a vertical spit, grilling it and then shaving it off – much like a kebab.
Bloody: Abu Azrael (pictured) allegedly burned the man alive and announced to the camera: 'ISIS this will be your fate, we will cut you like shawarma'